FOR SALE: AYRES SWIVEL HEAD ROCKING HORSE RARELY SEEN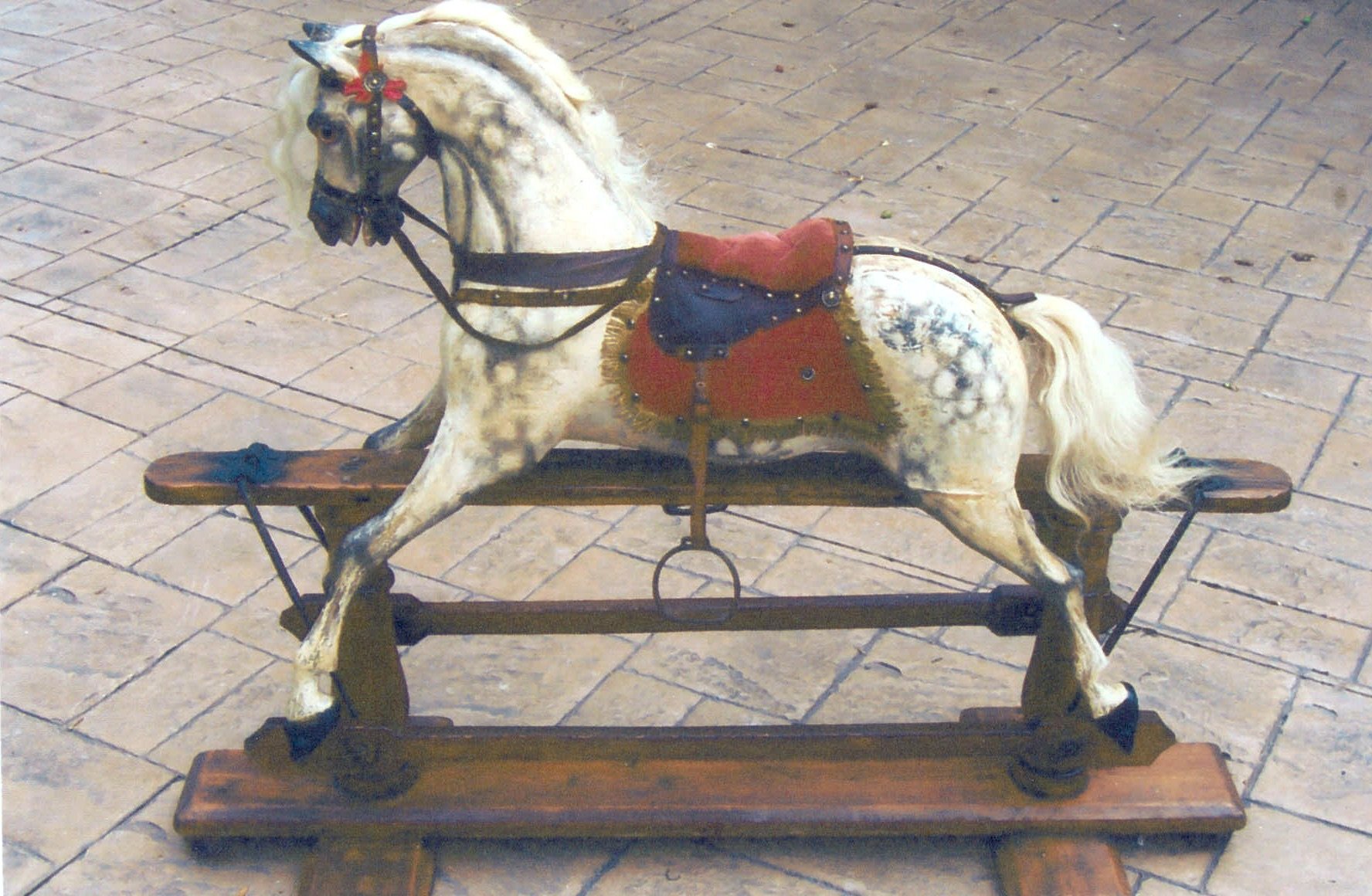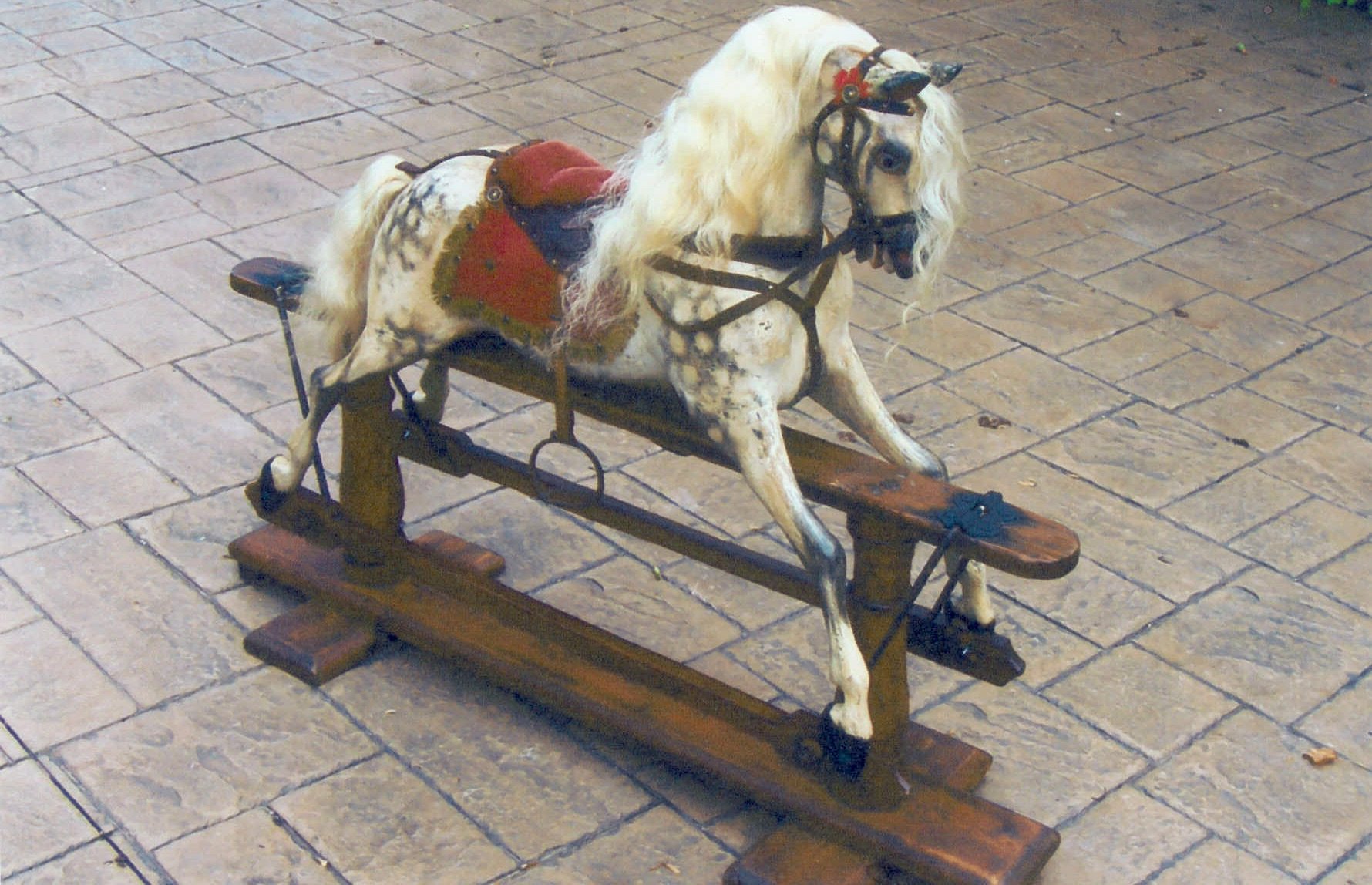 I purchased the rocking horse approximately twelve years ago. I have no history the horse. It was blue/white gesso with faint dapples and harness marks. FH AYRES was stamped under the belly and number 1 on its forehead.
I removed the square block from between its front legs which appeared never to have been removed before – see photo. I removed the central bolt to reveal the head mechanism which looked completely untouched. The spring was in good condition and so was the small lip on the underside of the neck.
I then assembled the horse and put it on its stand. Both the horse and stand were in good condition with no splits for woodworm.
I did not want to 'over restore' the horse as I felt the less done to it the better, so I picked up on the old dapples, found an old saddle (not Ayres) that fitted and used old leather for the tack. The bit and stirrups came with the horse.
The photo of the little boy on a rocking horse was given to me many years ago and I think it resembles my horse.
I have been fortunate to own a swivel head horse before and one thing they had in common was newspaper under the gesso on the shoulders and neck – see photo. In my opinion the number 1 on the head does not denote the order they were made but perhaps the carvers number.
The size of the horse is:
Height to top of head 42in and the stand is 54in long.
The horse is a rare example and presents a special opportunity to own a FH AYRES SWIVEL HEAD.
Price: £9950.
For further information telephone 01260 270589 or use the email for maggi5@mac.com
The horse is in Cheshire for viewing.