SOLD: BAMBI HADDON LARGE ROCKING HORSE WITH STEP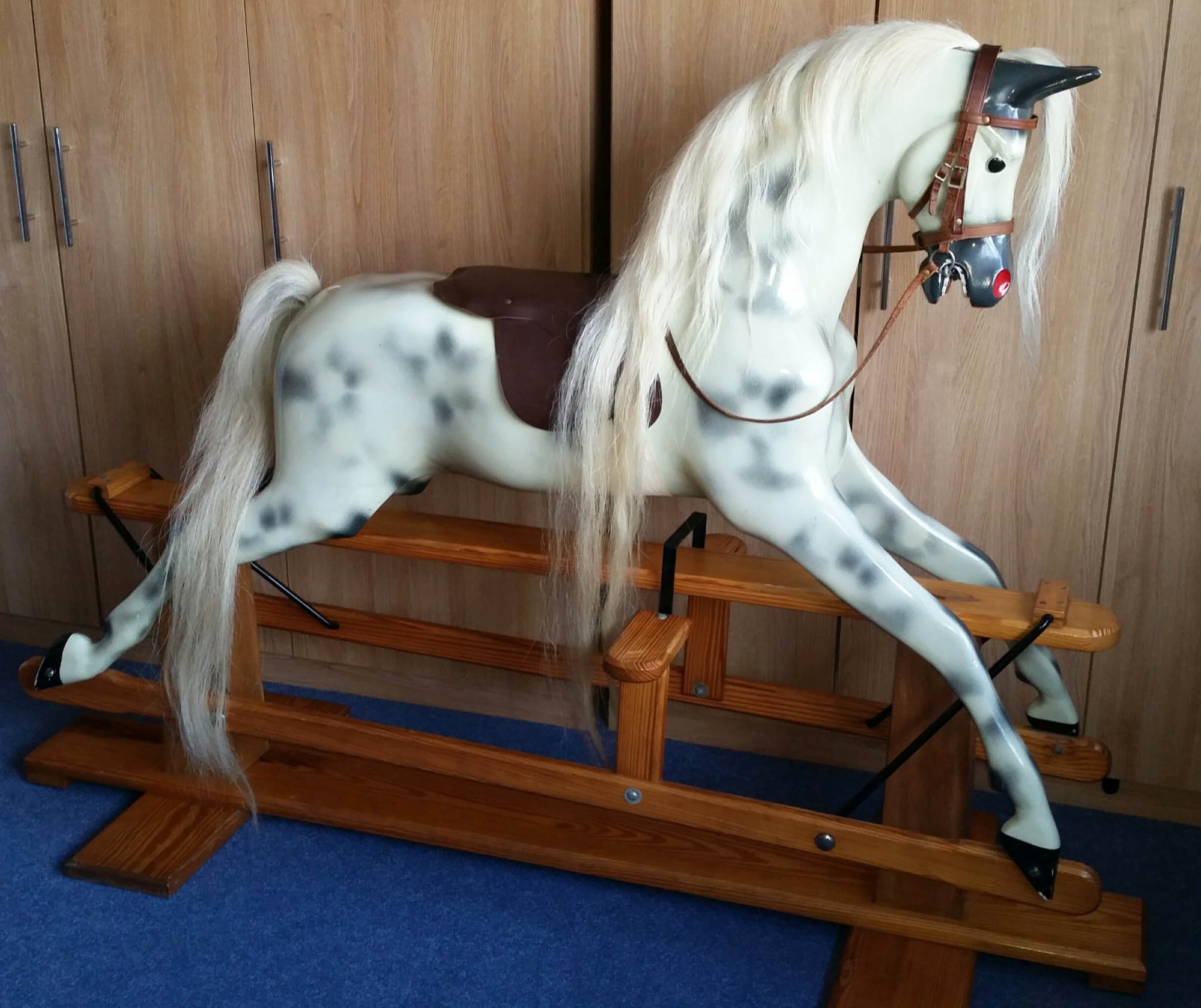 NOW SOLD
'Bambi' is a large Haddon rocking horse and was purchased new in 1978 and has been very well loved ever since. She is in original condition apart from a new mane and tail in real horse hair fitted this week. She does have a few scratches but is in really good condition and is fitted with a step for easy mounting. She's looking for a wonderful new home where she will give hours and hours of fun to children of all ages. She's big enough to be ridden by an adult.
Looking for £699
Located in Branston, Lincoln
Contact nessa.cursons@virginmedia.com.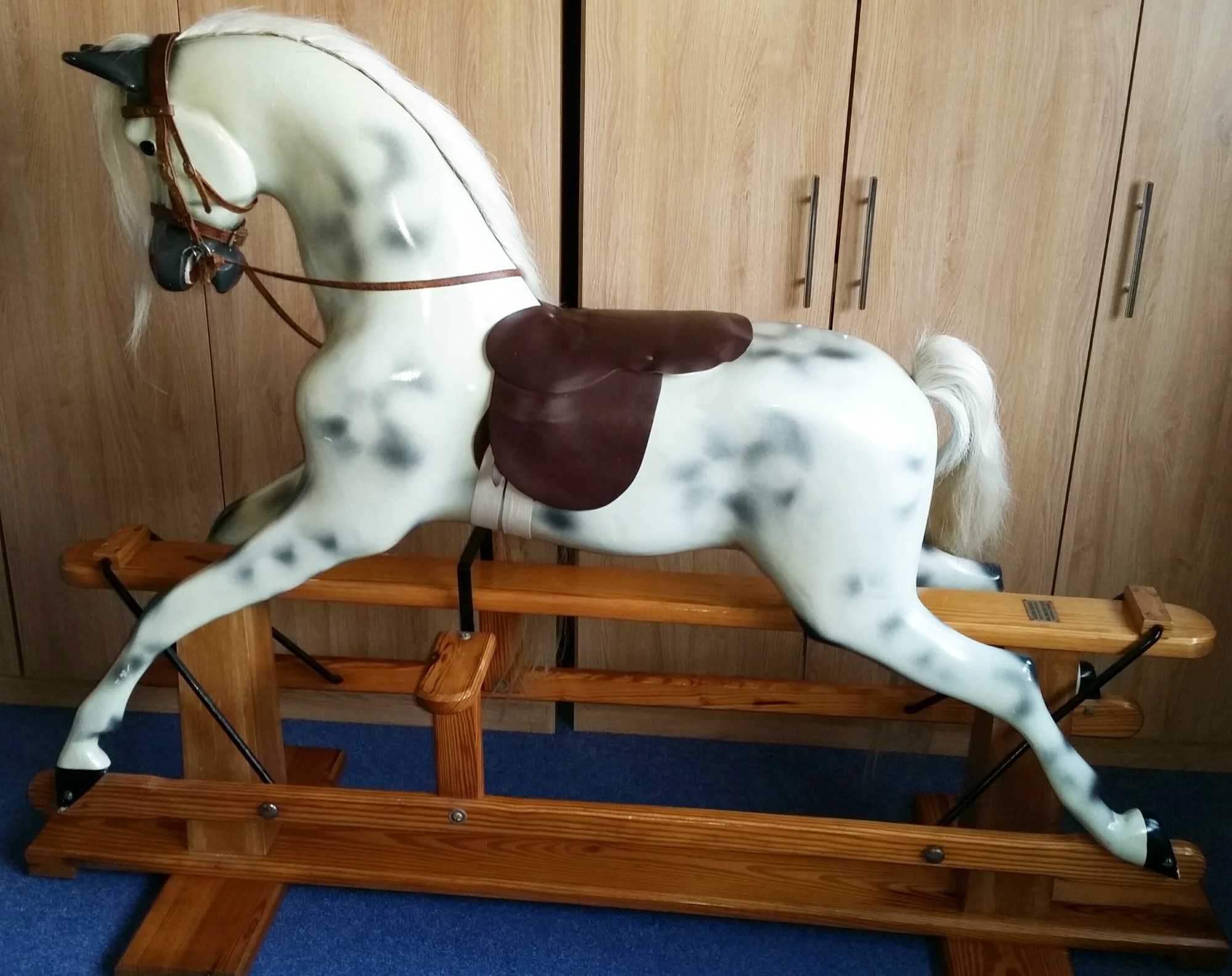 Please note this is an early fibreglass Haddon and with the added advantage of the safety step makes it ideal for children to get on an off very easily.