SOLD: COLLINSON ROCKING HORSE ORIGINAL PAINT 33IN NURSERY SIZE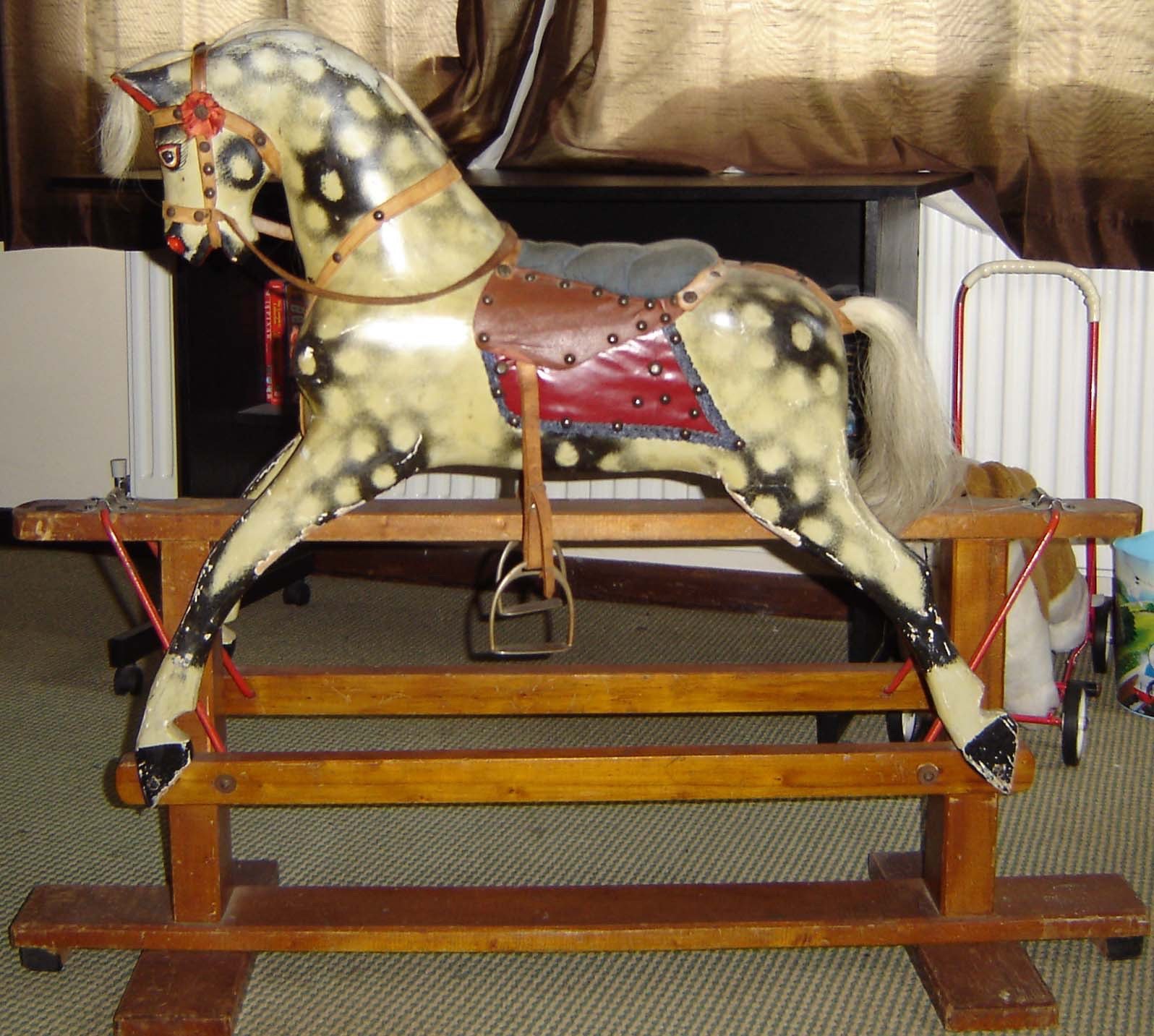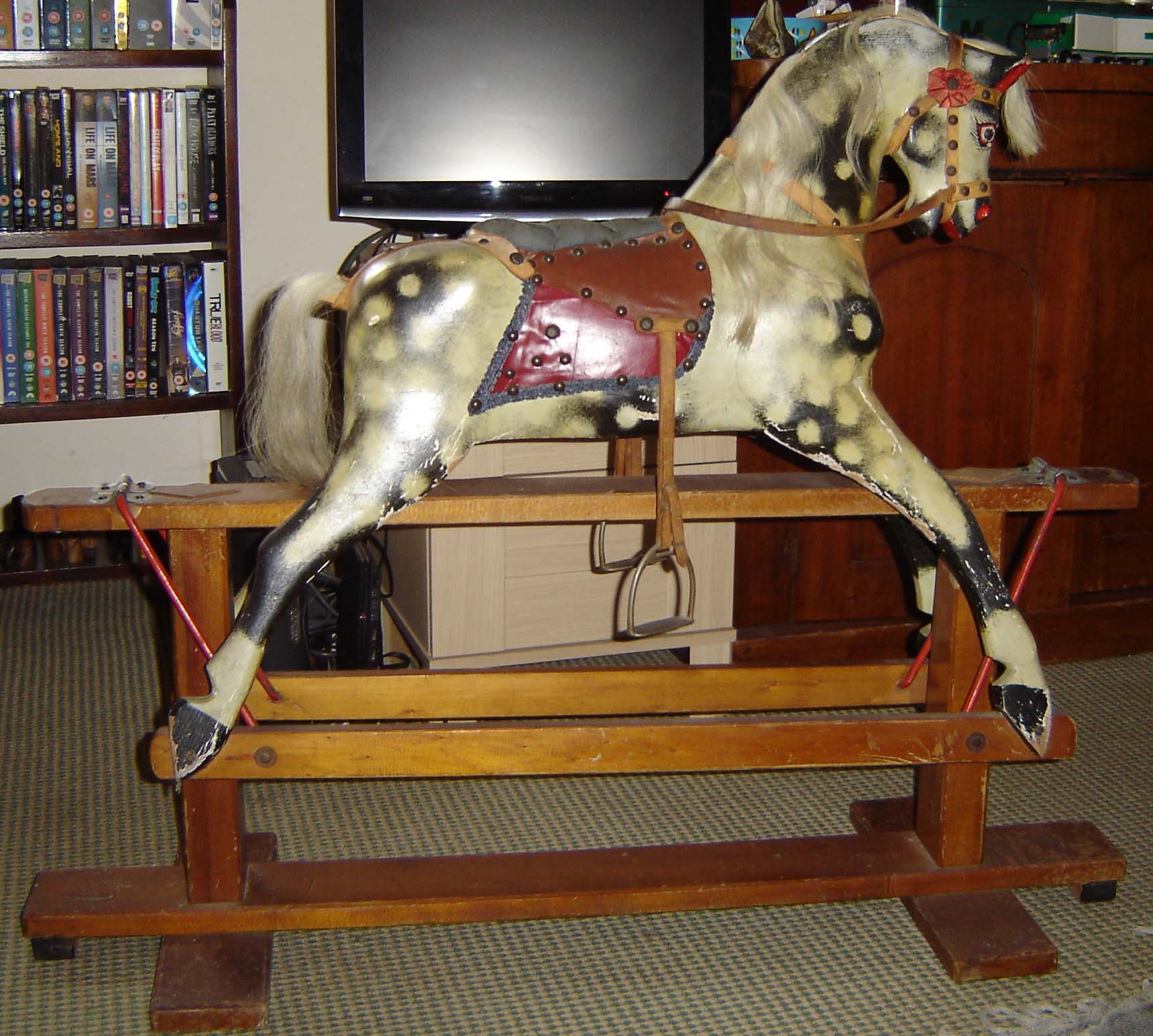 NOW SOLD AND OFF TO PASTURES NEW
Given to me as a young child, I am now 61, this rocking horse has been with me throughout my life. However one son (in Australia) and my other son (too young to think about a potential young family) have no interest in him staying with us which means I reluctantly need to part company with him. I hope that he goes to a family that will appreciate him as I have done.
Size is: 33in tall and 33in long so he is a lovely nursery size.
We are based in North Oxfordshire will accept offers in excess of £300.
Please email Charlotte in the first instance: charlotte@chordell.com
or telephone 07795 314 530.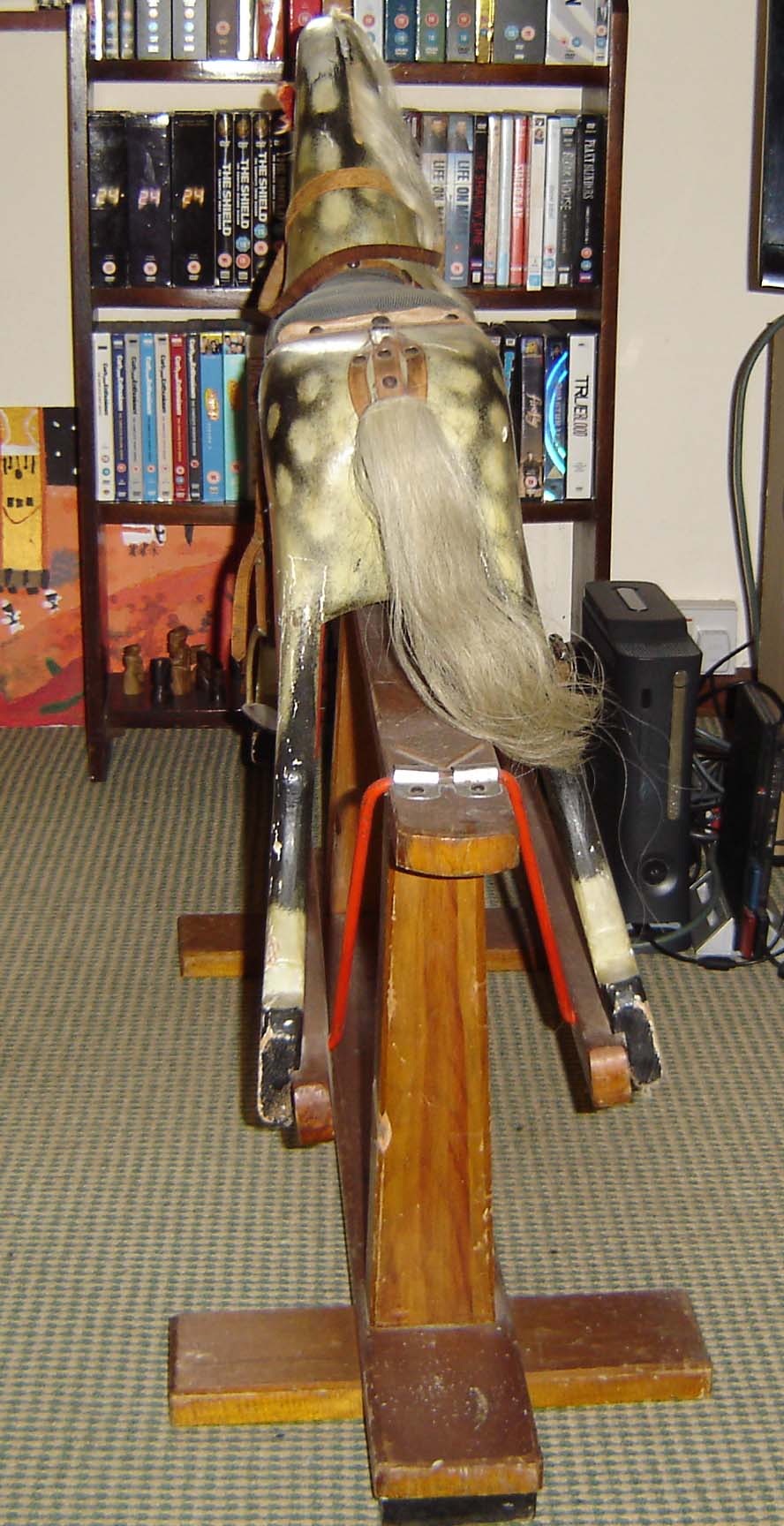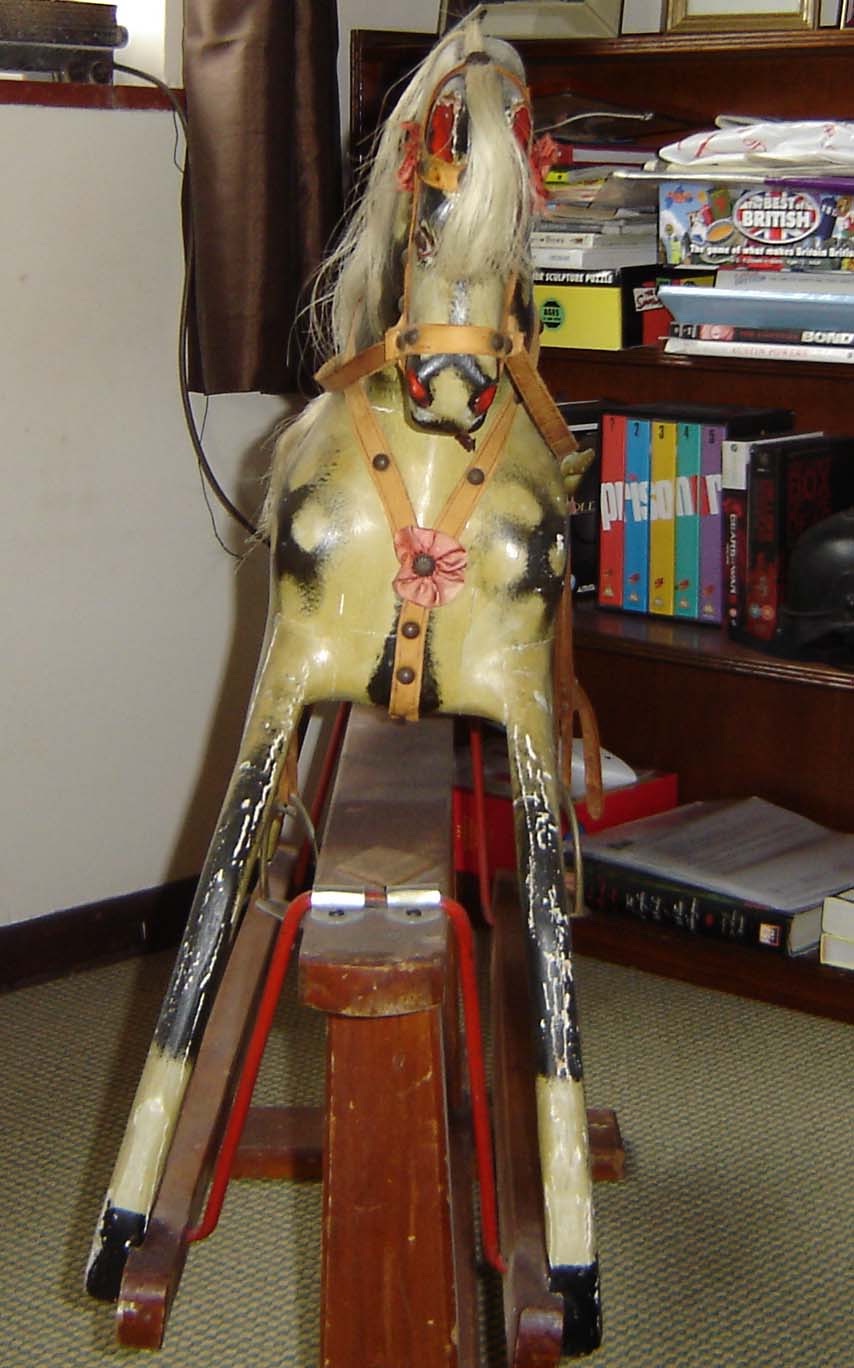 The condition is all original and he is lovely as he is but a new owner could easily get him spruced up. The asking price is very reasonable and we hope he can go to someone who will appreciate him and give him a good home.