FOR SALE: LINES SPORTIBOY 44IN RARE ORIGINAL BAY COLOUR (JOEY WARHORSE)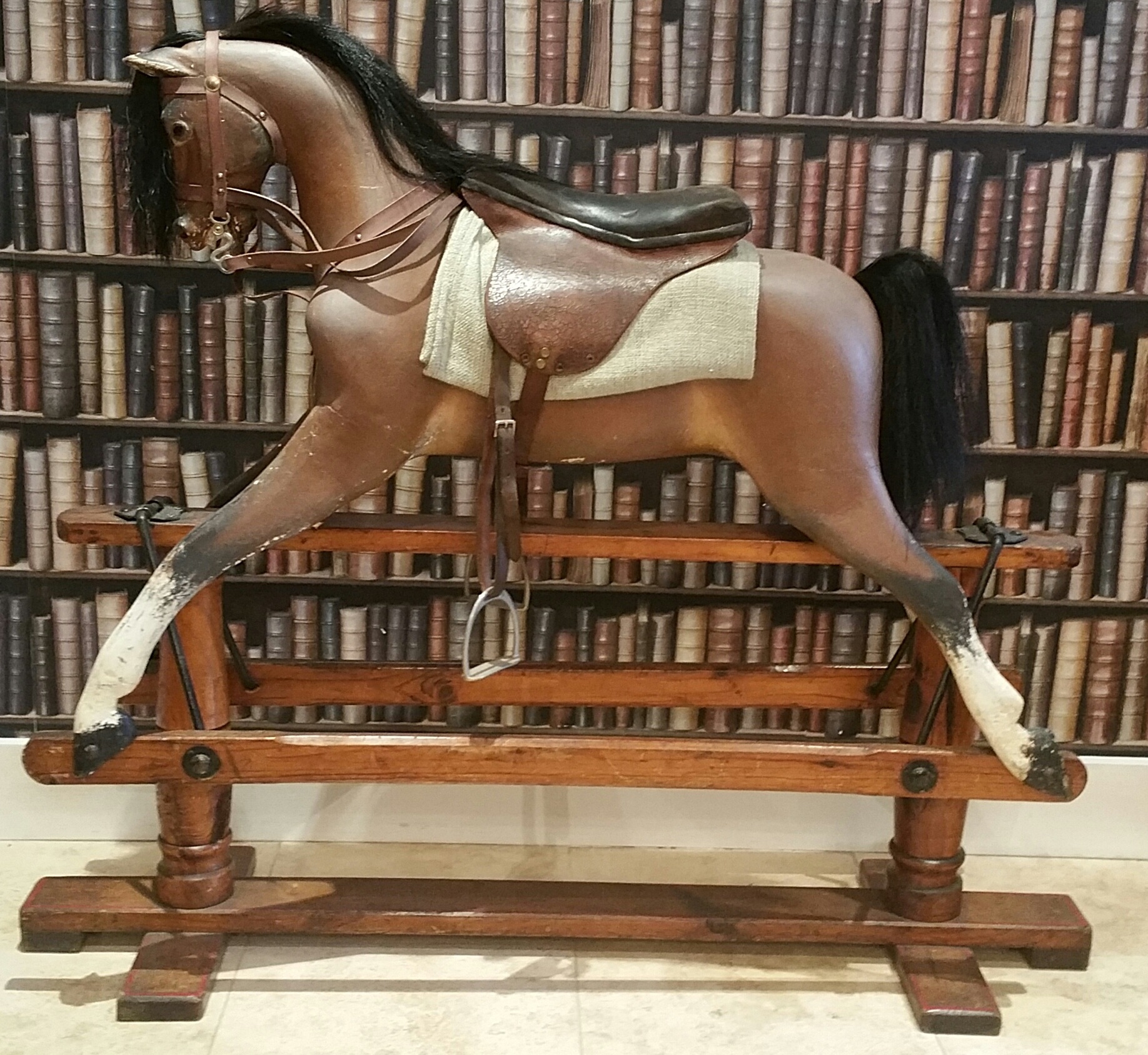 A beautiful restored and rare rocking horse standing 44 inches high, he is a Sportiboy model by Lines Bros circa 1930.
This horse was over painted with brown gloss which was carefully removed to reveal his lovely original bay colouring. He has white socks and a white blaze down his face, the original paint is worn and has some damage but overall is in excellent condition.
He arrived with a saddle usually seen on the tournament model Sportiboy horses but he has no evidence of the harness they would have had, his saddle does have some repairs to it. He also has red lining on the base of his stand and the bay colour is very beautifully shaded. He has a pelham bit and double reins in the style of the war horses along with a saddle cloth of hessian type fabric.
Whether he was a one off or perhaps a different model that Lines Bros did I don't know. But I do think the Joey warhorse style suits him.
Priced at £1650
Collection IP30 or can arrange courier.
Contact Debs Rule 07984 646510 or email info@rockinghorsesrule.co.uk