FOR SALE: MERRYLEGS LARGE ROCKING HORSE 50IN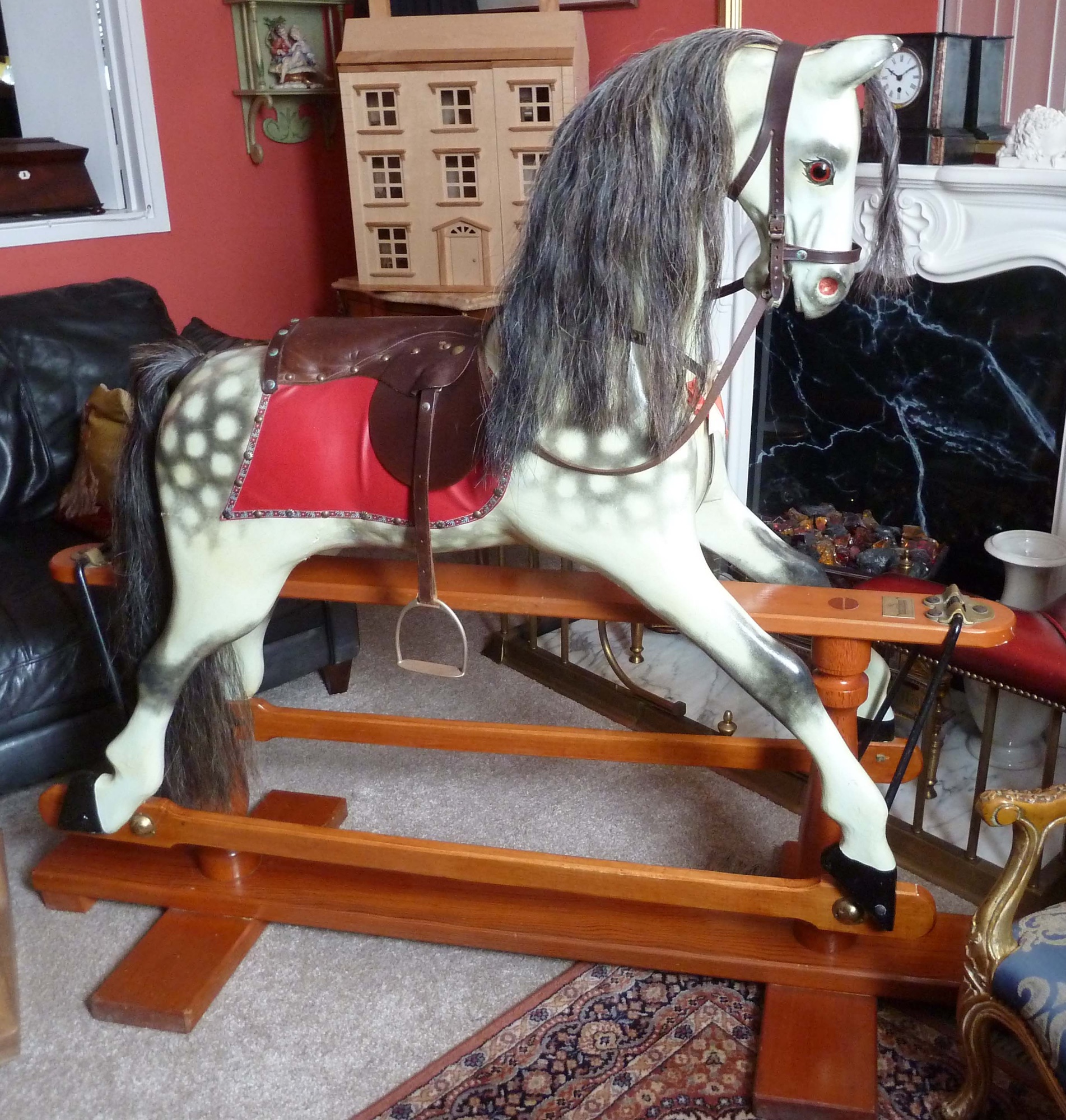 Traditional High End Large Wooden Rocking Horse, made by MerryLegs, Oakhall, Cornhill-on-Tweed.
Beautiful Dapple Grey with real horse hair mane and tail. Also, Original Glass Eyes and Slight Flared Nostrils.It has its original Leather Saddle, Bridle and Reins, all in very good condition with it's original Rosette on his chest.
This horse will take the weight of an average adult.The swinging mechanism is in excellent working order and nothing is loose!
The Stand is in excellent condition which is a Lovely warm Pitch Pine.There are a couple of scuffs on the ears and the paint is cracking in a couple of places on the upper legs, normally where the horse was joined originally.
The Length of the Stand is 60inches (5FT) x Width of 21inches.
The Height to top of head is 50inches.
Nice Interior Design Piece, would look great in any Nursery Room and perfect for Christmas!
LOCATION FOR PICK UP IS ROEHAMPTON, LONDON SW15.
PRICED AT A VERY REASONABLE £700

For further information on this lovely horse please email
lizzyannmac@hotmail.com
or you can speak to John on 07837 669299.