SOLD: MOZART EARLY EXTRA CARVED AYRES ROCKING HORSE 37IN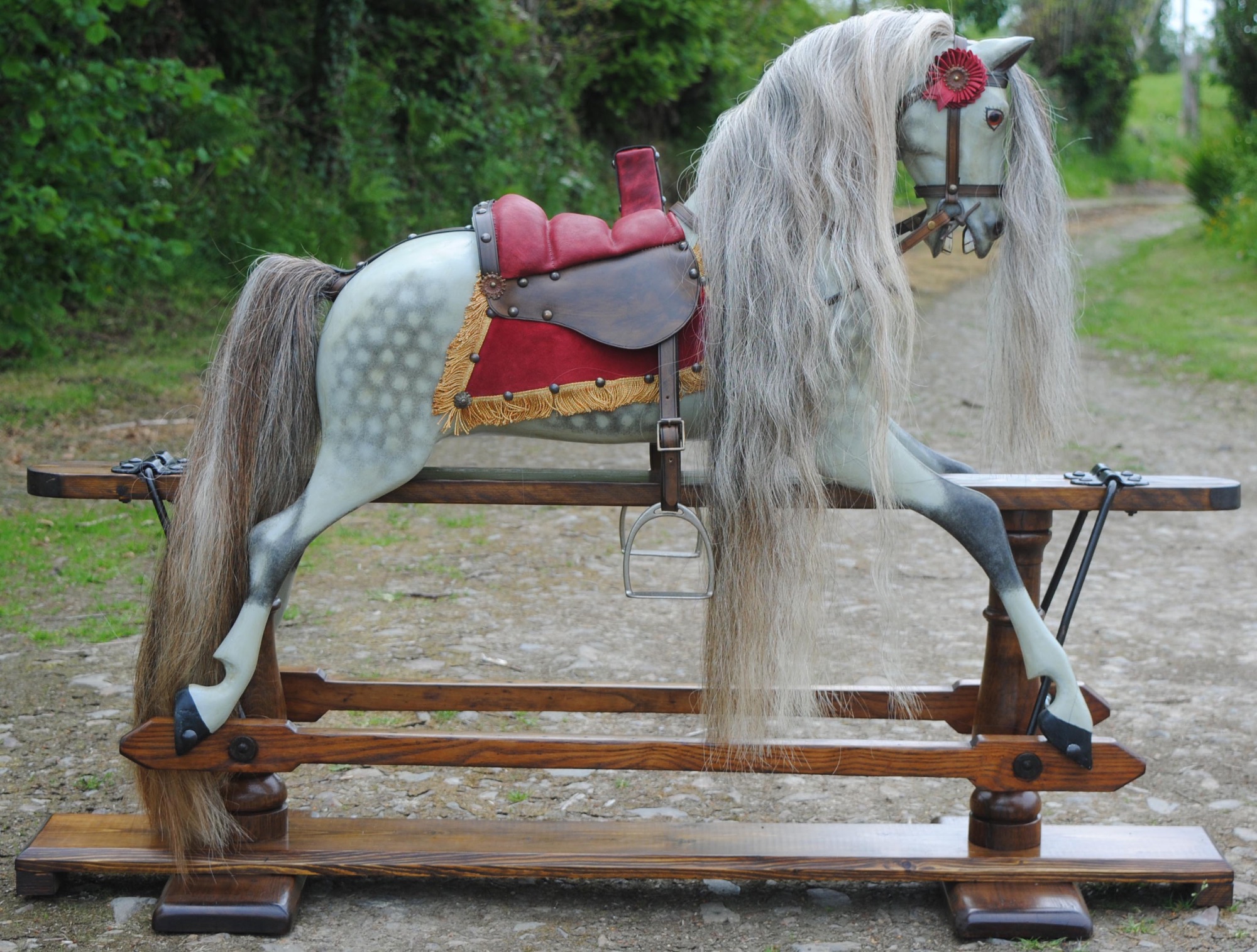 NOW SOLD AND REHOMED
Mozart early extra carved F H Ayres rocking horse

Mozart is an early F H Ayres extra carved rocking horse circa 1880 - 1890. You can tell he is an early horse by his shape, he has the typical flat cheeks, high neck crest, sloping croup and dinky little legs of the early horses.Mozart retains his original eyes and ears, bit and his lovely original decorative nails. His stand had been cut down presumably to make it fit a particular space, this has now been rectified with the correct size top and bottom rail. He retains some original gesso which has been repainted and given a lovely natural grey horsehair mane and tail, and new handsewn leather tack.
Height 37" length 50" width 16"
Delivery possible to most UK destinations, please enquire.
Price £1995. Offers close to the asking price considered.
Email: prestigerockinghorses@gmail.com or mobile 07970 803334