FOR SALE: PAUL LEACH BOW ROCKING HORSE FULLY RESTORED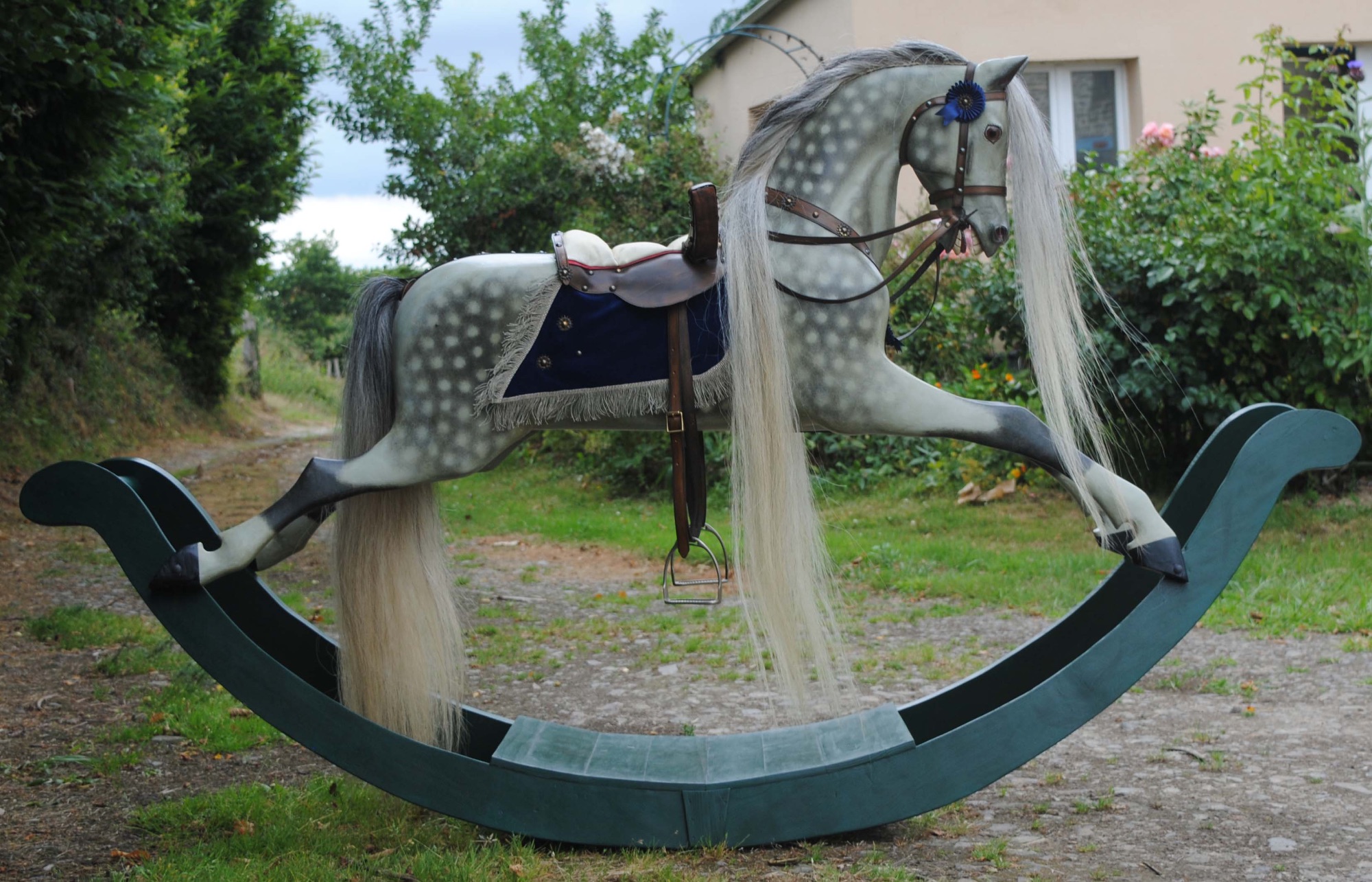 Galahad Large Bow Rocking Horse attributed to Paul LeachGalahad is a very large early bow rocking horse attributed to Paul Leach. At 50" high he is a very big horse who can easily accommodate an adult. Beautifully carved and with extra carving this lovely horse is very much like a real horse. He is fully restored and comes complete with a hand made saddle and bridle with lambskin seat, complemented with vintage velvet saddlecloth with silver fringing. He retains his original bit and distinctive decorative nails. His bow is a later replacement.
Height: 50"length 86"width 20"
Price £6995.
Email: prestigerockinghorses@gmail.com
or mobile 07970 803334