SOLD: PIERRE 48IN DAPPLE EXQUISITELY CARVED & REALISTIC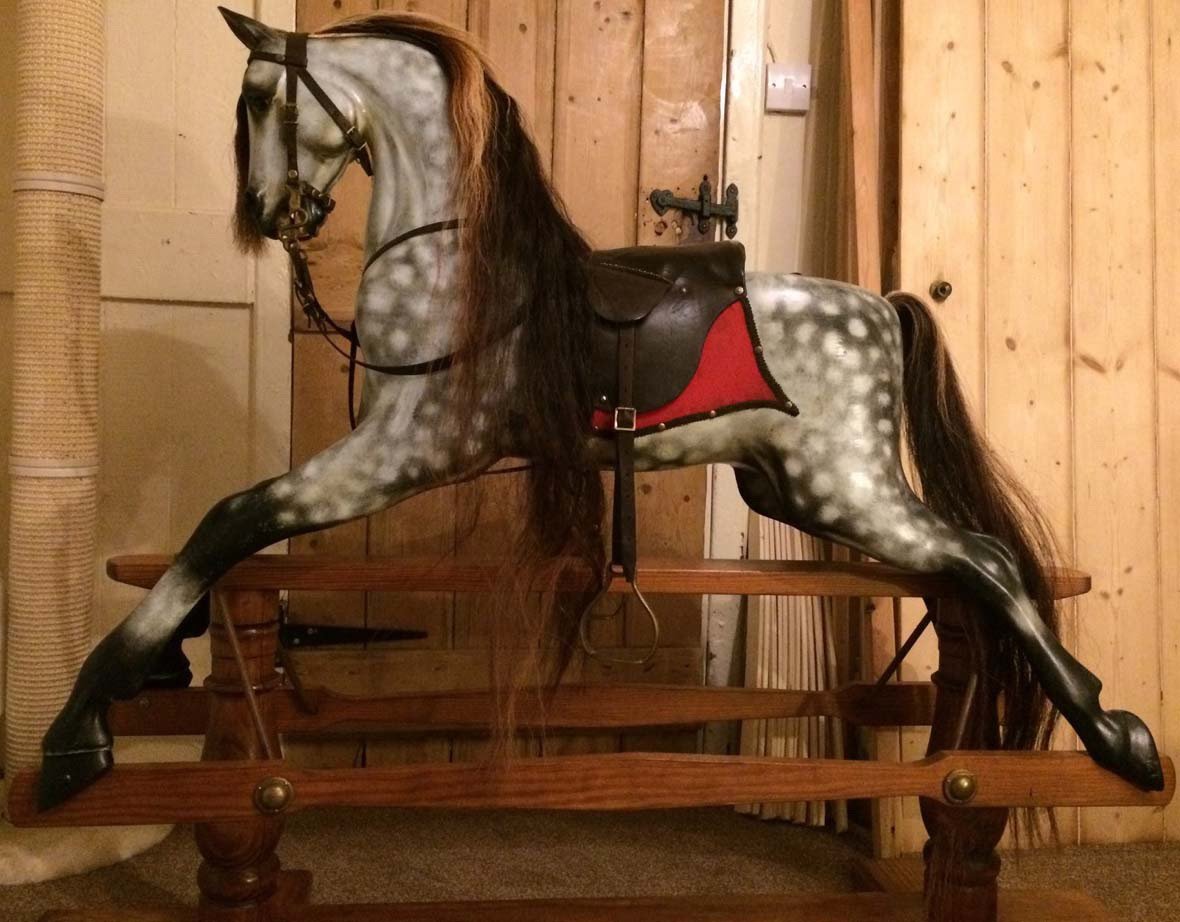 NOW RESERVED & SOLD
Pier is a large ( approx 48" high) Absolutely exquisite dapple grey rocking horse with amazing extra carving to his neck, legs, stifles & rump.

He is Incredibly realistic...The attention to detail that his carver has gone to into mimicking tendons & muscle tone is quite amazing.
His saddlery is leather and his saddlecloths one of which is slightly faded are in good used condition minus age related marks...
His bridle and martingale are removable and his bridle is beautifully made with buckles & keepers & a very unusual western style bit that fits his mouth perfectly & looks to have been made especially for him.
His nostrils are beautifully carved & he has a lovely soft friendly expression. His hooves have been carved realistically & are rounded around his fetlocks with extra carving to mimick tendons also on his fetlocks. he has a lovely outstretched gait to his legs.
Please note he is not a new horse and his approx 20 year old condition reflects this, he consequently has some historic wood movement but he remains strong and sturdy. & this does not detract from his absolute beauty...
Collection is from PE31 to be arranged by purchaser. I can also cooperate with courier arrangements this end and pass on the number of a reputable courier.
£2650

email maggi5@mac.com or 01485 544596 or message only on 07766025204 in the first instance if interested in this lovely horse.