SOLD: STEVENSON BOW ROCKING HORSE DAPPLE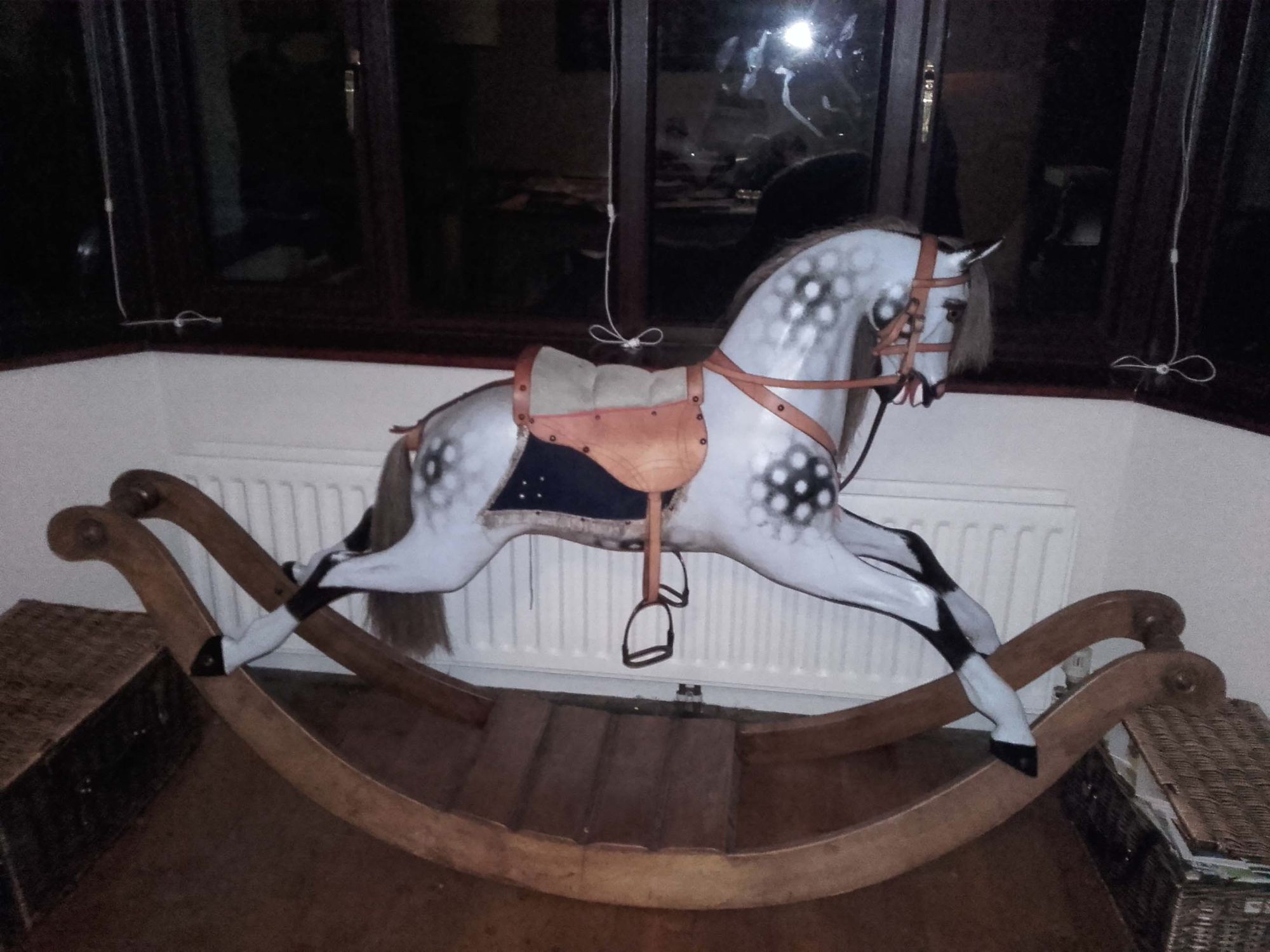 For Sale : Beautiful Stevenson Rocking Horse. Dated 1991 and individual number 895.
Large horse from famous English manufacturer now needs a new home as kids have grown up and left the roost. Generally good condition and well looked after apart from a broken ear due to boisterous teenagers. We still have the ear so can be restored back on. Slight paint cracks where the legs join the body.
Merits a viewing to appreciate this beautiful horse.
Height from floor to tip of ear 44 inches and length of bow at 76 inches. Width of bow at 18 inches.
Can be viewed in Stratford upon Avon. Contact Joe on 07780 965640. or email joe.connoly@dhl.com
Asking price £1800 ONO