SOLD: STEVENSON BROS INDIA SPECIAL DESIGNER OOAK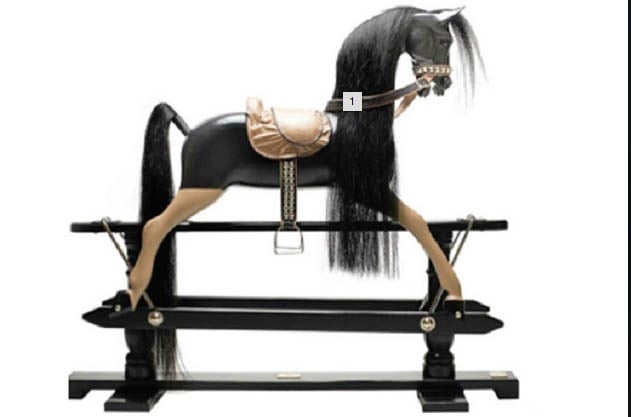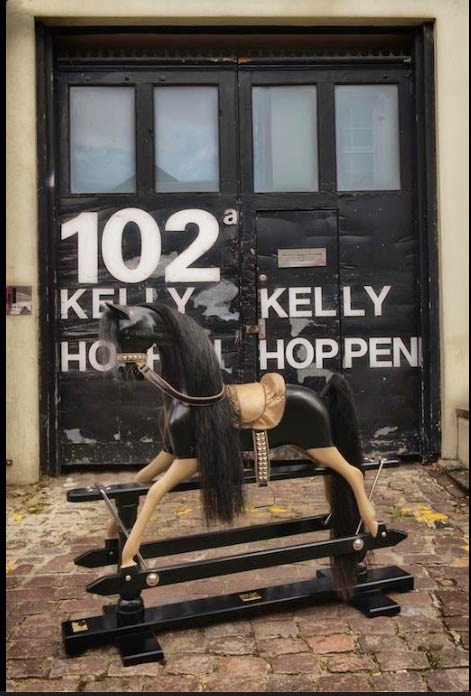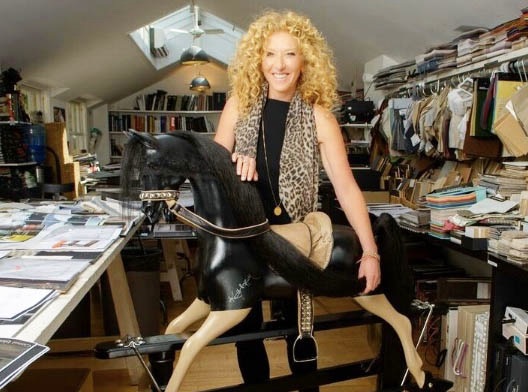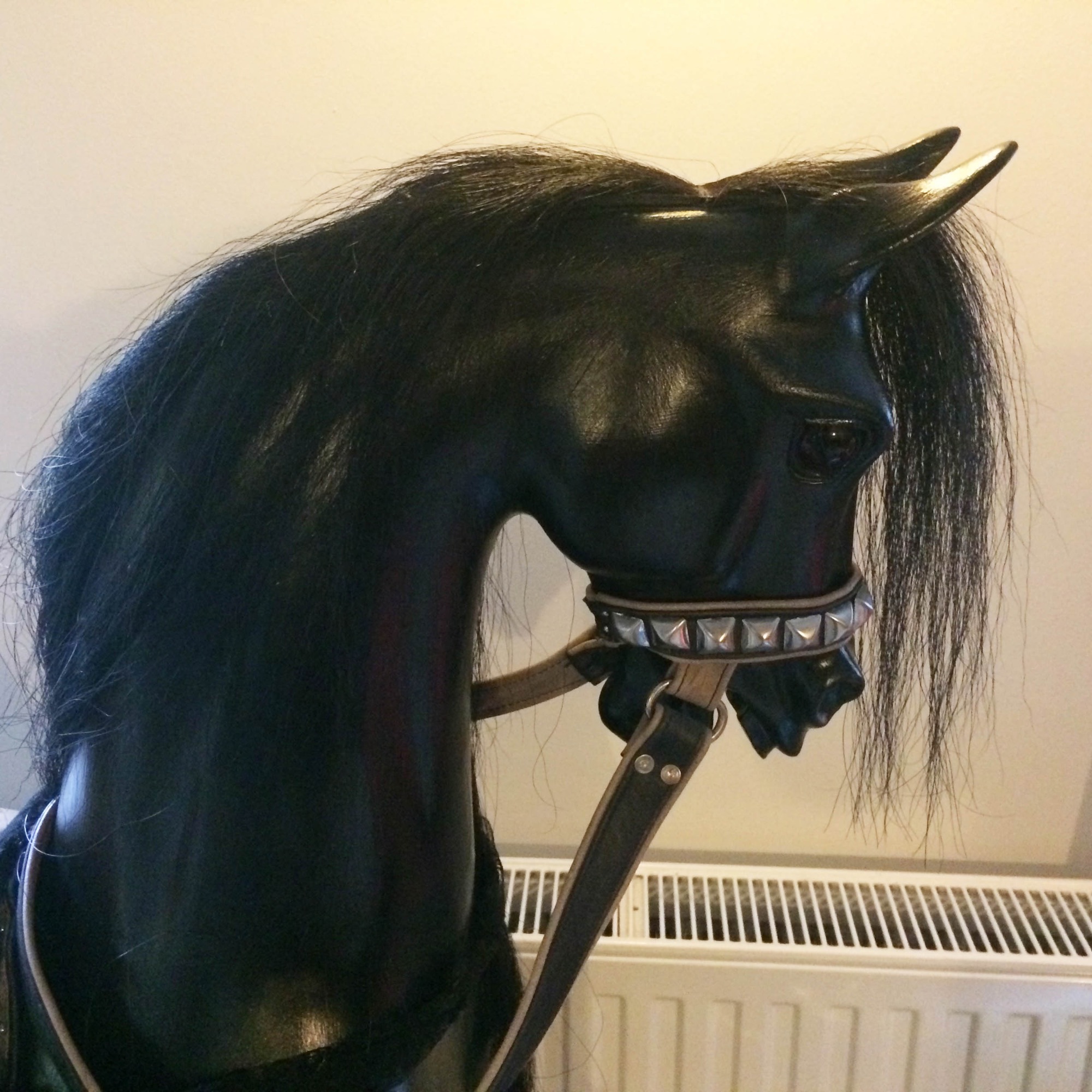 NOW SOLD
INDIA - DESIGNED BY KELLY HOPPEN, BUILT BY STEVENSON BROTHERS
India is a unique and stunning rocking horse, designed and decorated by one of the worlds top designers. Included in a secret compartment is a crystal which has been empowered by one of Kelly Hoppen's Feng Shui associates. Also included in the sale are two framed pictures of India.
India was bought for £6500 at the auction. Our reason for sale is that at the auction, we actually bought 2 rocking horses...our other one called Orson, has given hours of pleasure to our children and has ensured that India remains pristine and has never been ridden so is in as new condition.
PRICE IS £3000 Viewing is welcome.
For further information, please contact

Liz Orton at liz_orton@hotmail.com
Tel 07810421964
India is a sleek, geometric maharajan filly; she is a classic rocking horse with a modern twist, fully regaled in Kelly's signature colours and materials.
India was purchased from the Chiva Africa Stars Rocking Charity event where several celebrities were given a large Stevenson Brothers rocking horse to customise. These horses were then auctioned off at Sotherbys to raise money.