SOLD: STEVENSON DARK OAK 60IN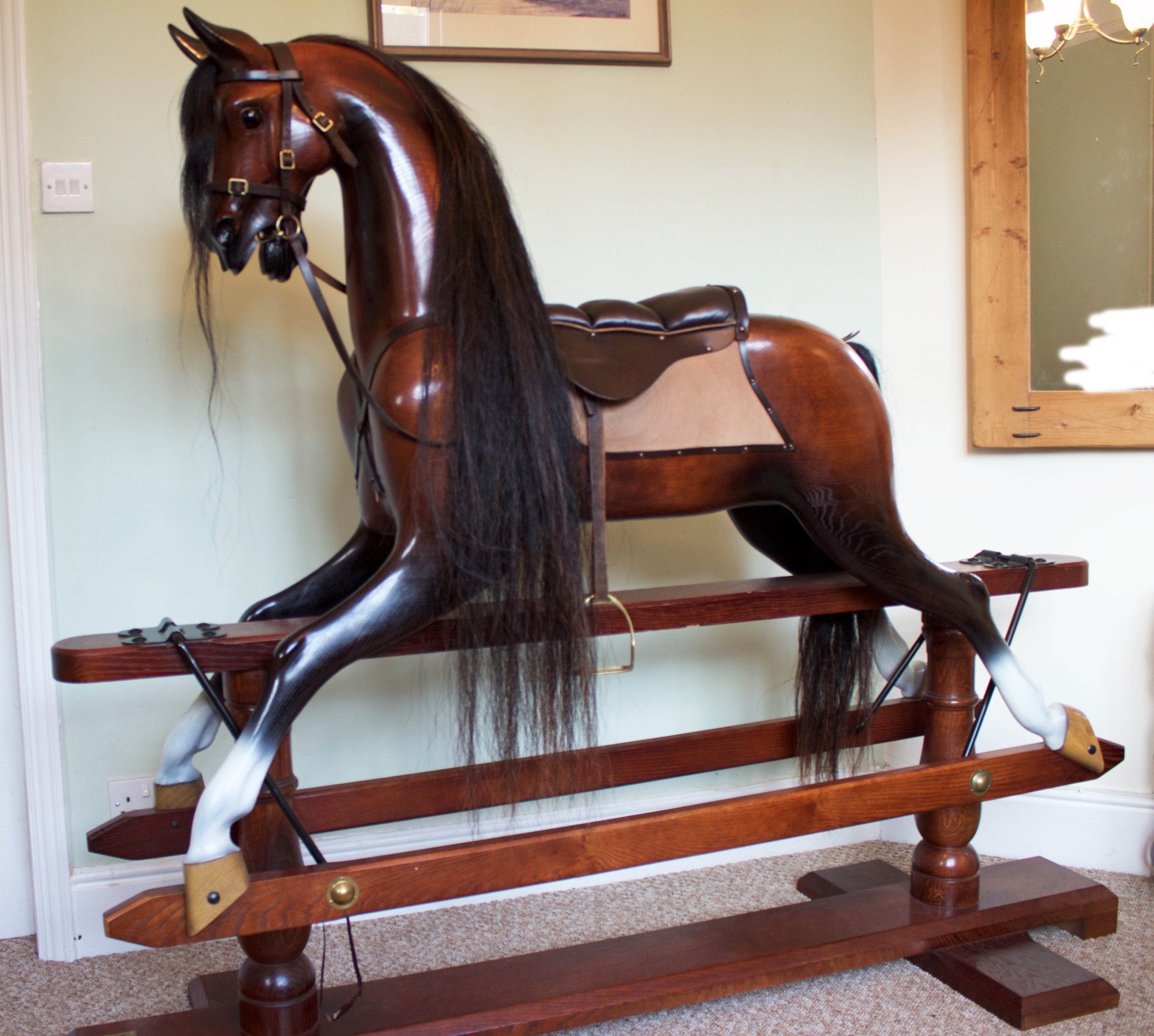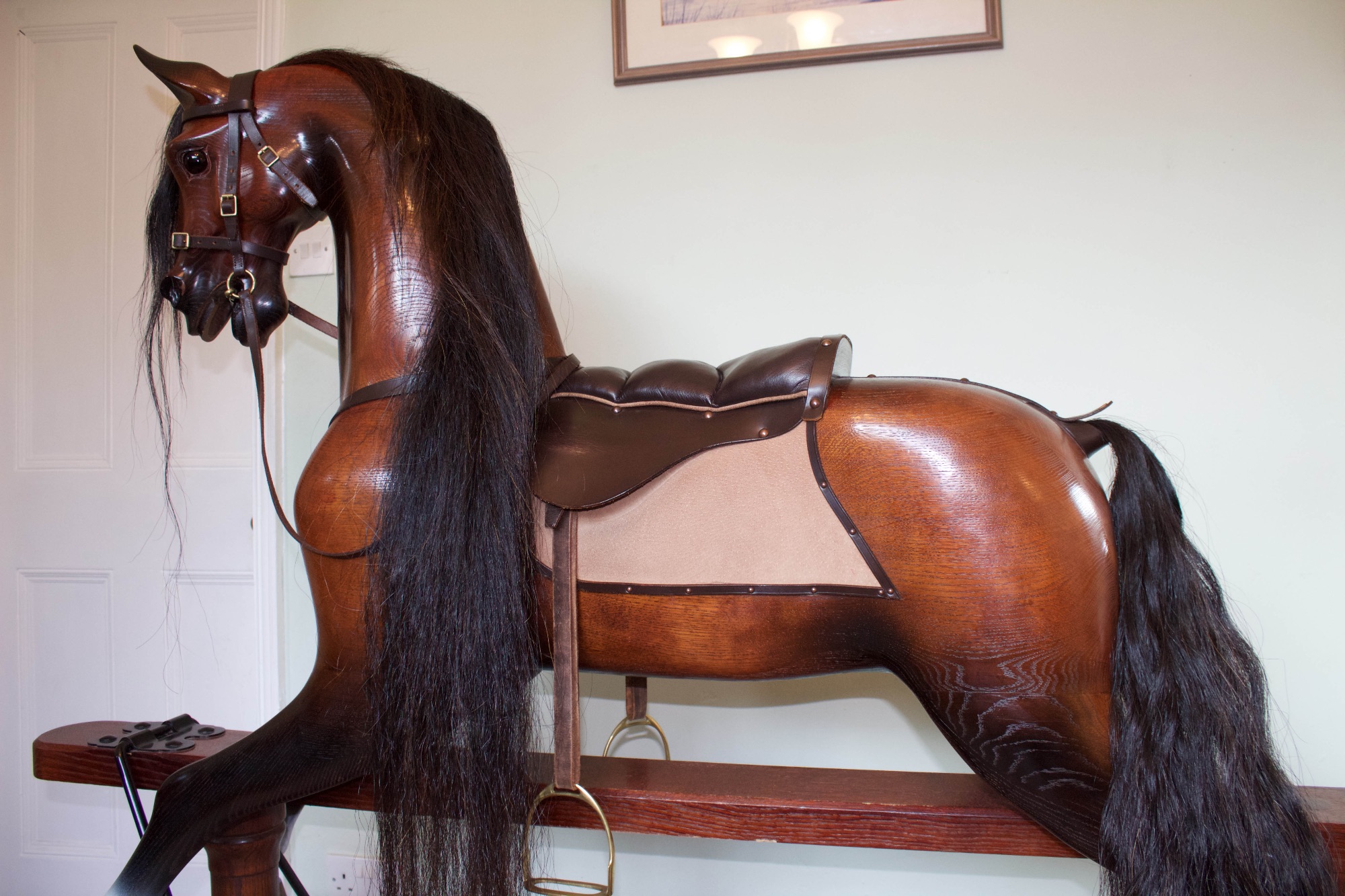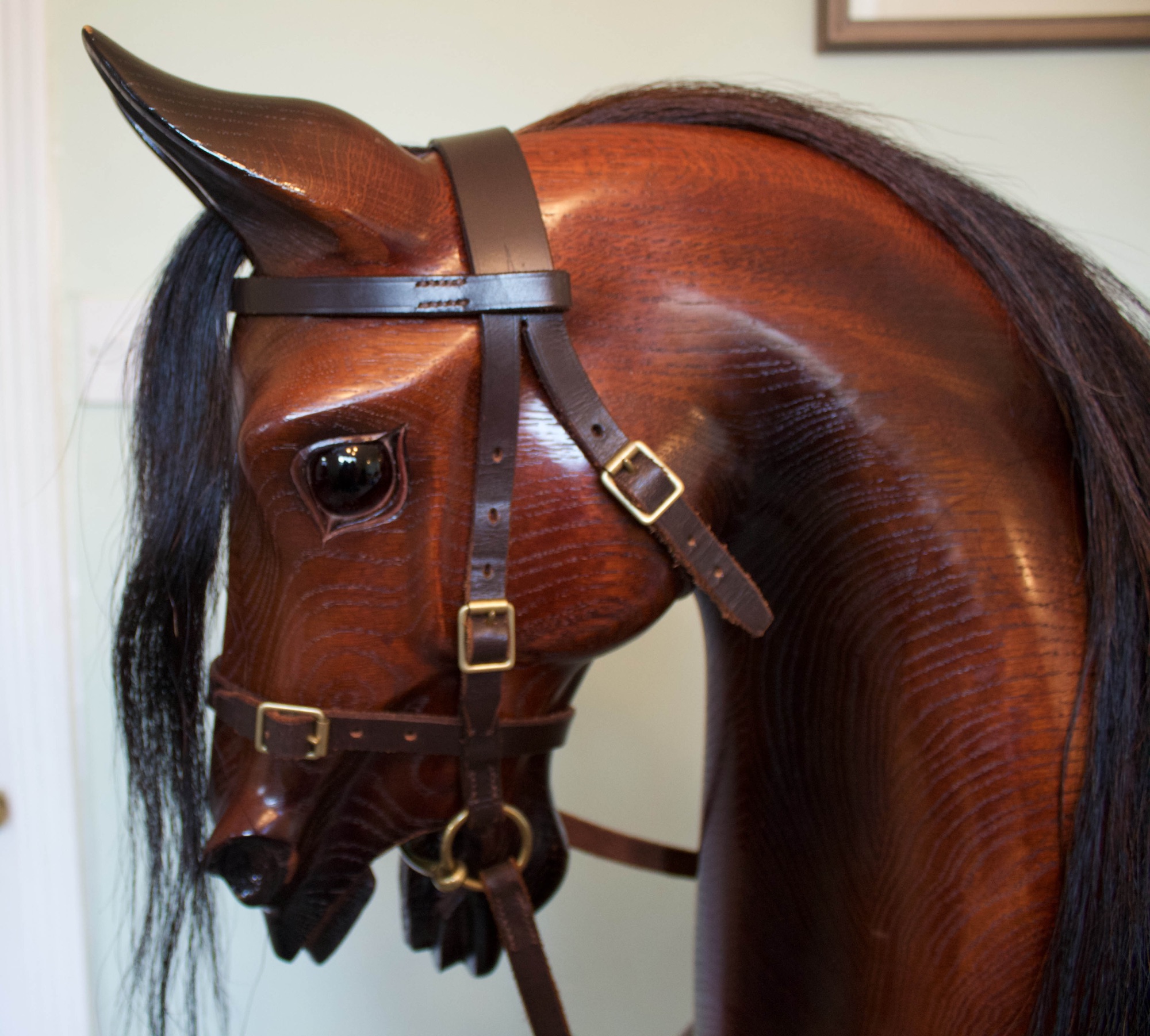 NOW SOLD
Hand carved in top quality antique oak, Popcorn comes complete with hand-made fixed saddle, real horse hair mane and tail, and tack of real bridle leather. The expert skills of Stevenson's wood carvers and saddlers are evident throughout this beautiful piece. .
Made in 2011, this 60" high, 70" long, swing stand horse is available for a special price of £1,800 (documentation for original purchase of £5k is available)
It is currently stabled in Stamford, having been bought at the Burghley Horse Trials, his excellent condition reflects the loving care that has been heaped upon him over the last 5 years.
Please contact Frances on 07789741432 or by email at froo@btopenworld.com