SOLD: TEDDY FH AYRES EXTRA CARVED ROCKING HORSE 38IN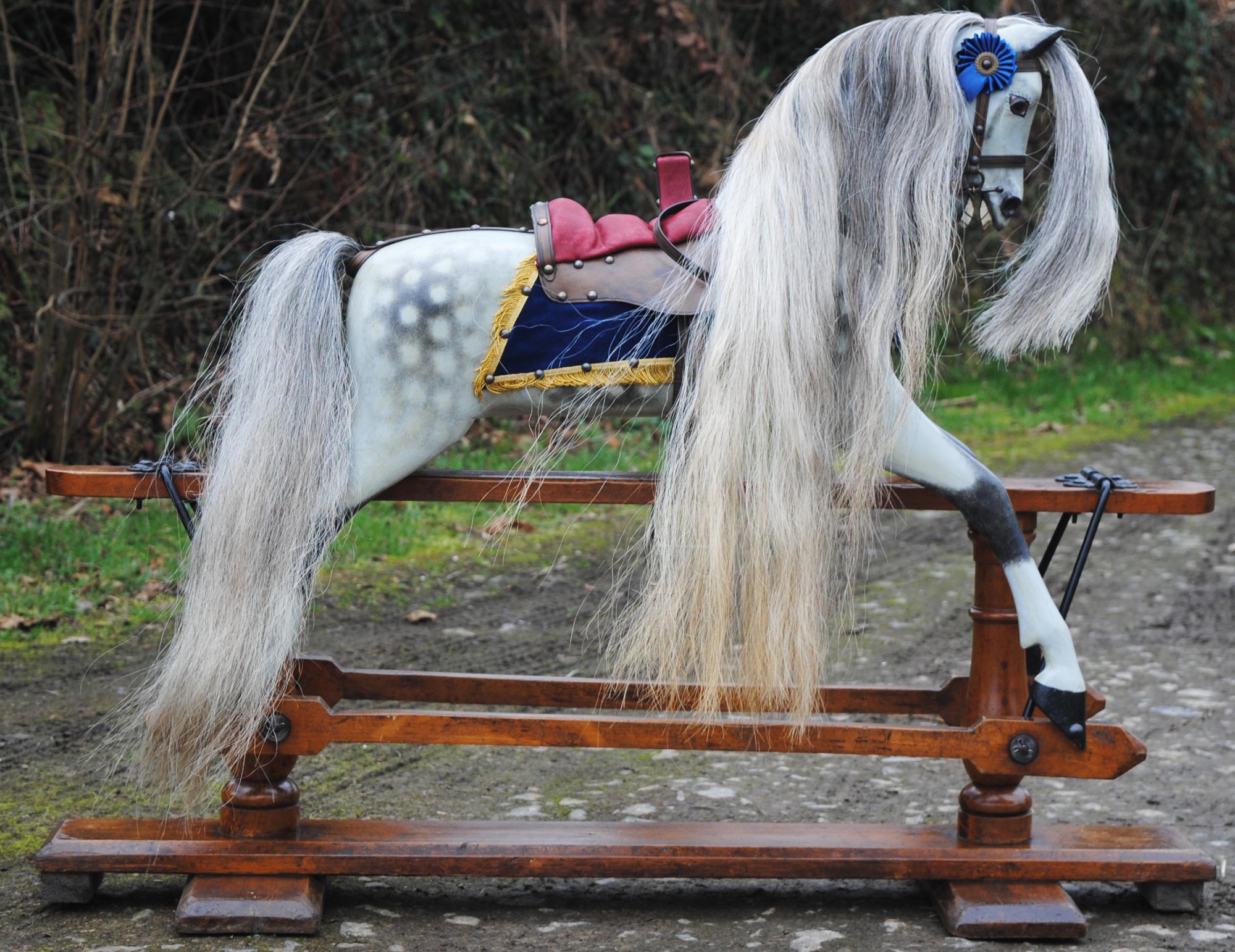 NOW SOLD
TEDDY F H AYRES EXTRA CARVED ROCKING HORSE
Teddy is an extra carved rocking horse by F H Ayres. Extra carving means there is carving definition on his neck and hocks, and his head turns to the right. The rails on the stand are also fluted which denotes an extra carved horse.
Teddy retains his original eyes and ears, his stand is all original and retains the patina of age. He has been regessoed and painted and given a lovely natural grey horsehair mane and tail and new tack.
Height 38", length 50", width 16"
Price £1995
For further information please call 07970 803334 or email: prestigerockinghorses@gmail.com or visit www.prestigerockinghorses.com.
We ship worldwide.