SOLD: HADDON SIR BEDIVERE LARGE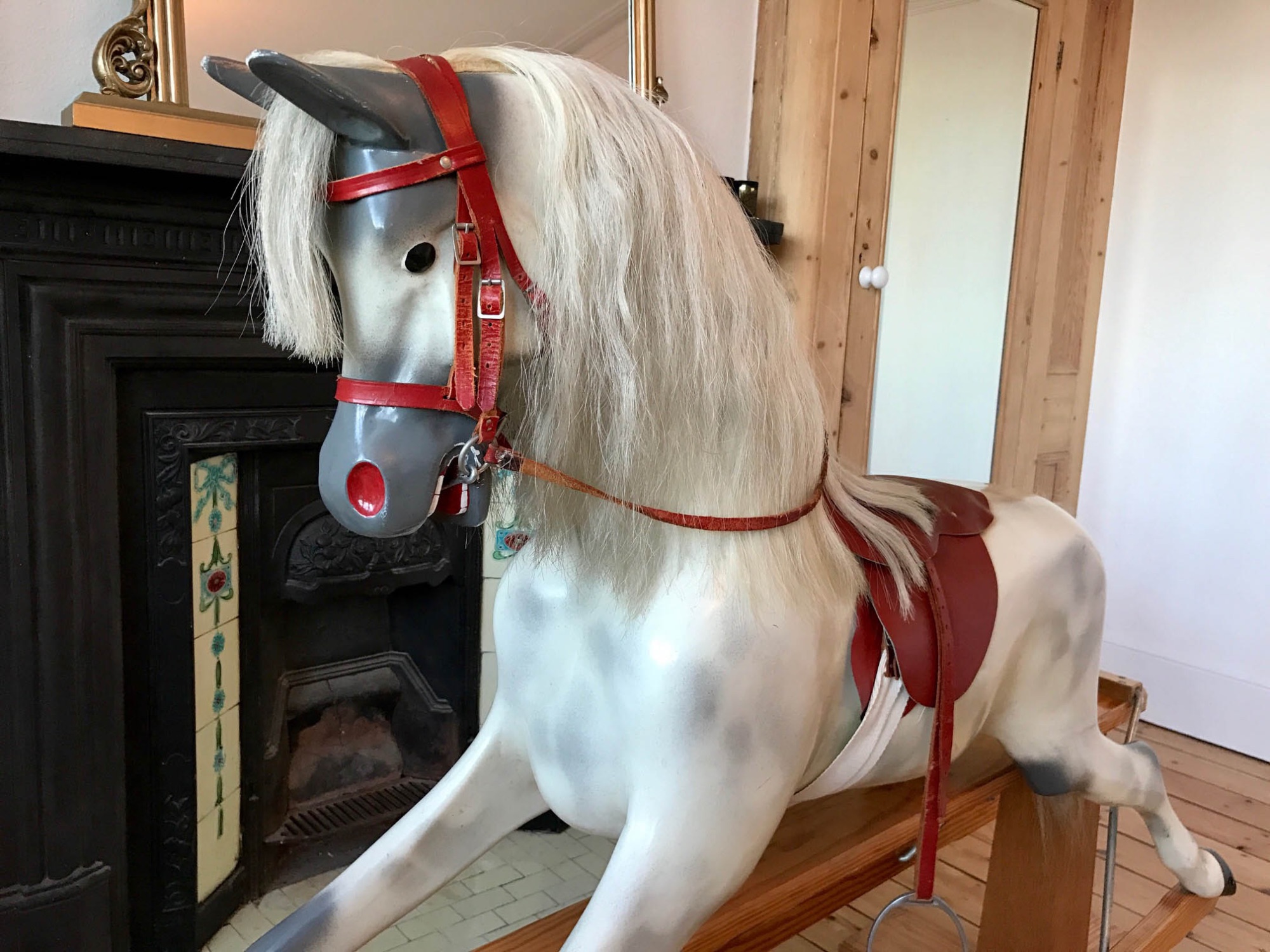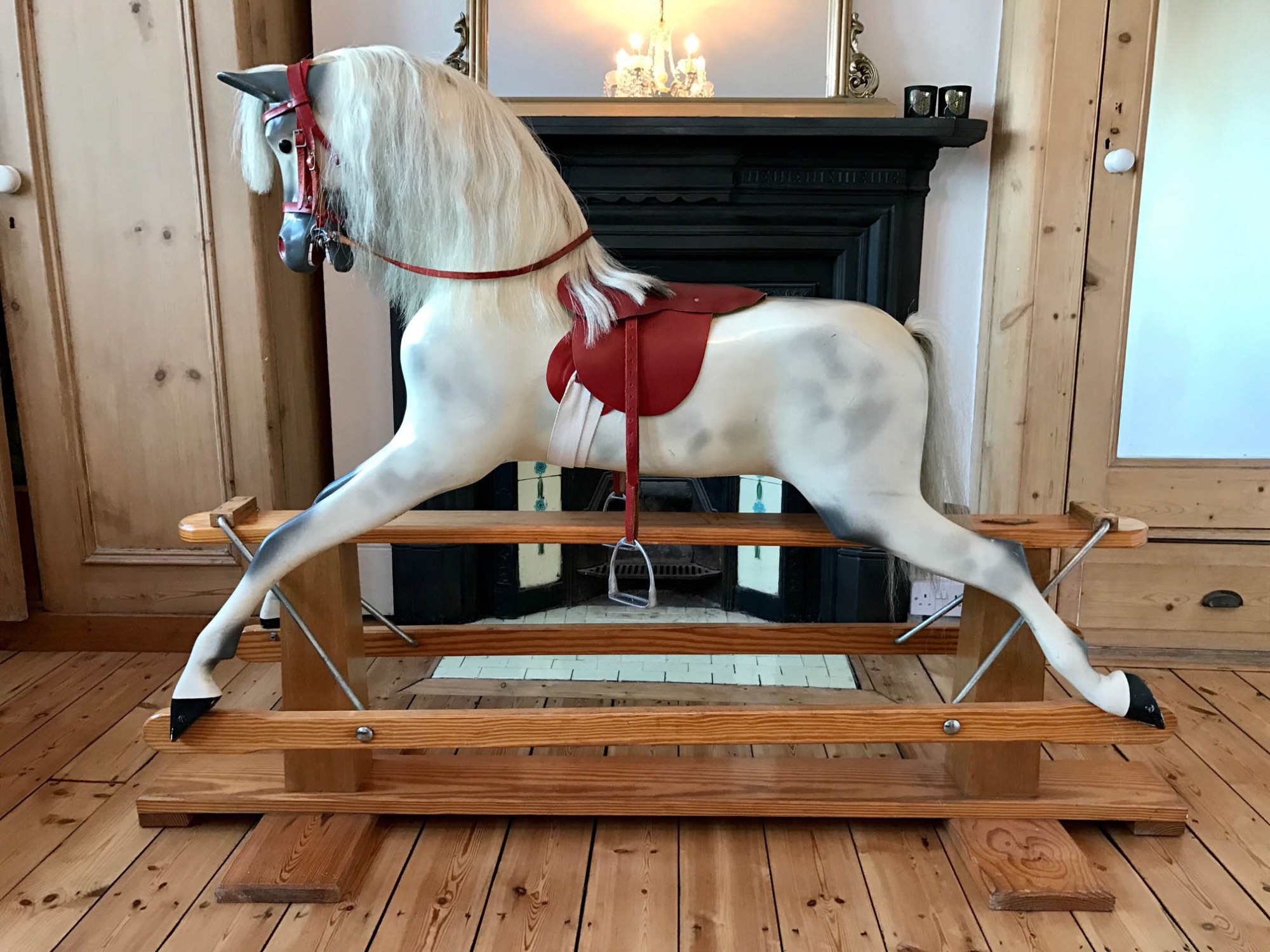 NOW SOLD:
Vintage Haddon Rocking Horse. Haddon are one of the most noteable makers of rocking horses in the country.

The horse is called Sir Bedivere (the last of King Arthur's knights) and is in beautiful condition considering his age (around 40 years).The dimensions are as follows:
Stand length on floor 72"
Height form top of head to floor 51"
Length of horse 57"
Depth of stand 23.5"
Price: £800
For further information please contact: chrissy.iddon@gmail.com in the first instance.