SOLD: VINTAGE RETRO 60s PATTERSON EDWARDS/LEEWAY RESTORED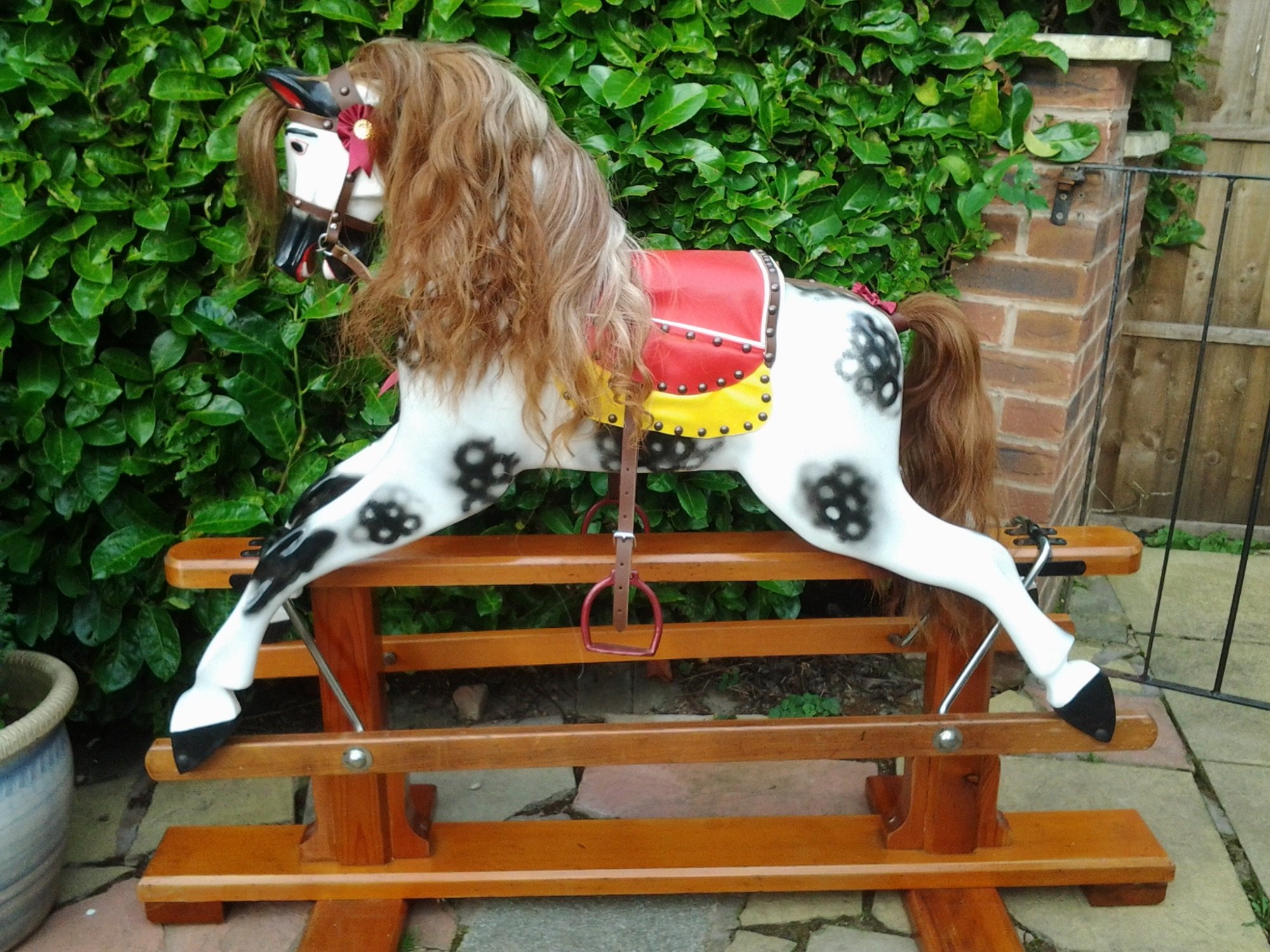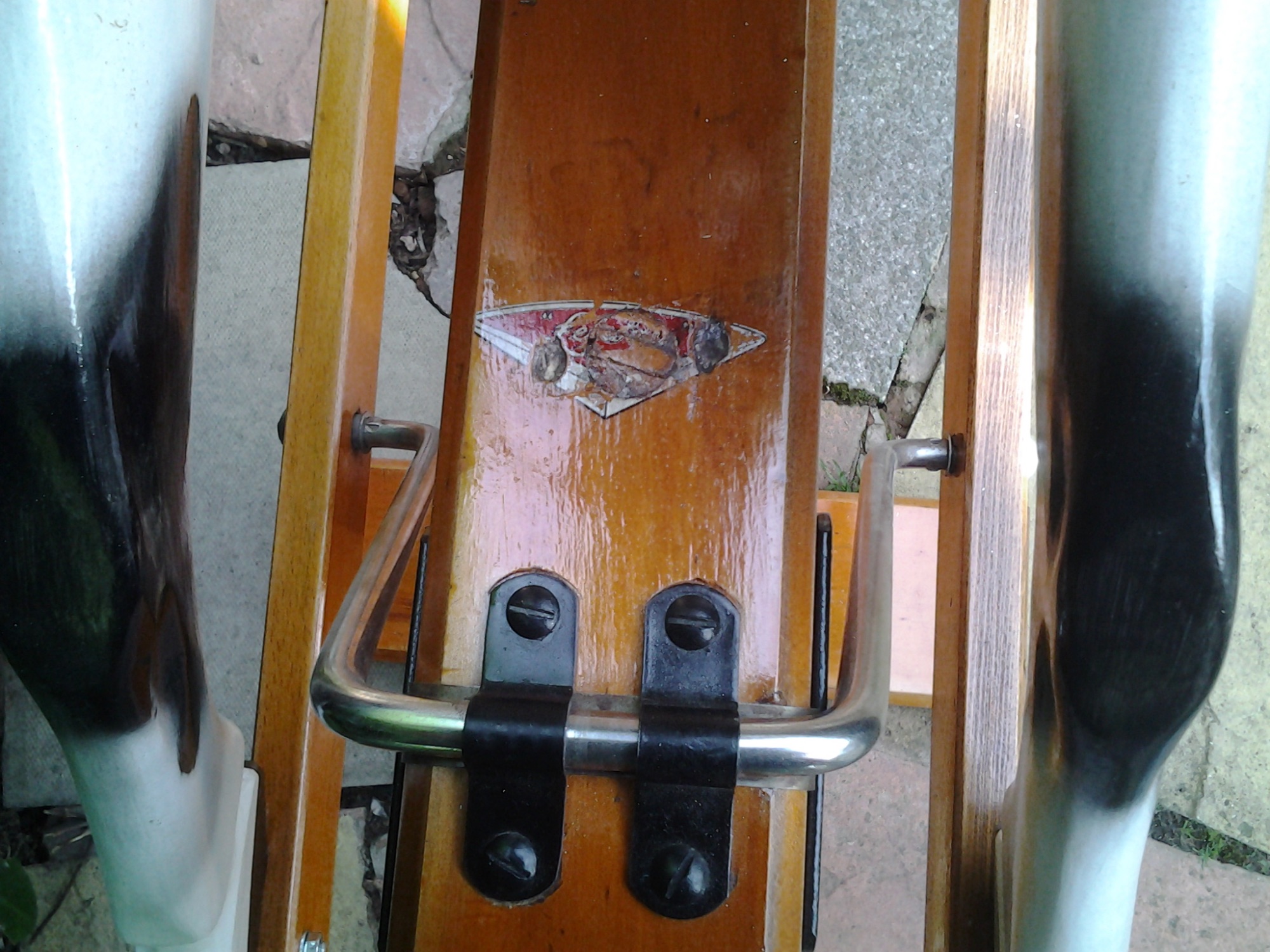 NOW SOLD
This is a vintage Patterson Edwards/Leeway rocking horse from the mid 1960s that has had one previous owner.
It has had new leather tack, new cow hair and a fresh paint job to bring it up to a quality standard.
The horse is in original shape as is the stand. The metalwork on the stand and the stirrups is original and has been cleaned and painted as necessary.
The saddle has been made from vinyl to the original pattern and colours and has the original padding inside.
The decorative nails are new. The rosettes are new and have been made to a similar pattern as original and placed in the original positions.
The stand has been cleaned and varnished. The stand also has the Leeway transfer logo at each end of the top rail. This is a good stong horse and has been made in the traditional way.
This maker used by a patented method of making the legs so they reach up to the top of the horses body, therefore eliminating loose leg joints.
The approx measurements are:
seat height 33 inches, (84cm).
Length of rump 21.5 inches, (54.5cm).
Height to top of head 41 inches, (104cm).
Length of stand 52 inches, (132cm).
Width of stand 16 inches, (40cm).
This horse is for sale for £800.
Delivery is extra, please enquire for a quote or arrange own courier.
Horse can also be collected in person.
My contact information is as follows: website: www.cherishedrockinghorses.co.uk
email: enquiries@cherishedrockinghorses.co.uk
phone:01909 570337.