SOLD: FH Ayres rocking horse
Name: Ayres Plain Carved with original saddle NOW SOLD
This is a lovely horse with very light restoration by a well known restorer.
He has been left with his original leather saddle which is quite unusual.
He stands at 48in high 49in long and 16.5 in wide (approx.)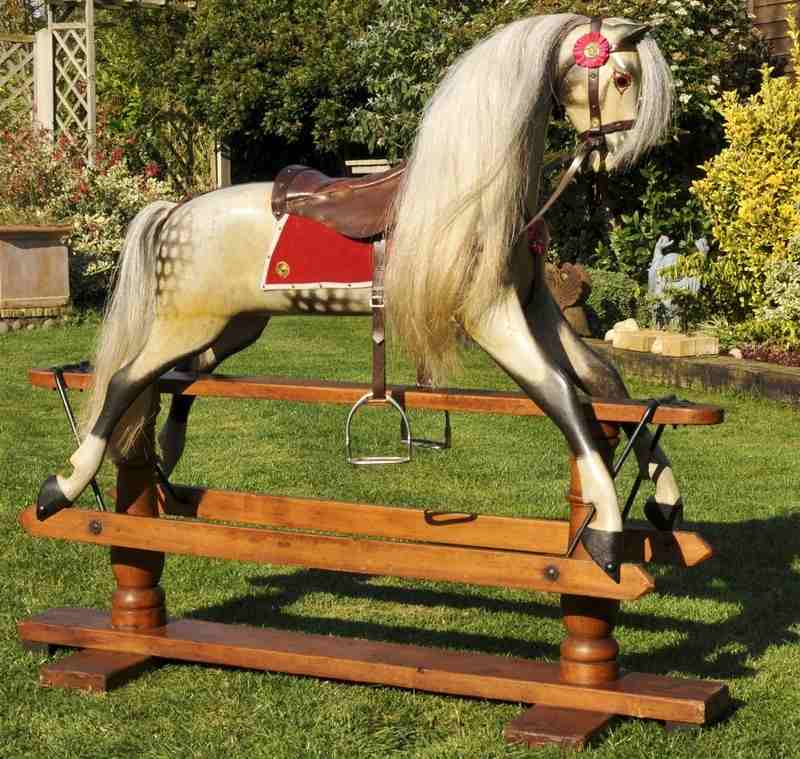 If you are interested in this horse please call Maggi 01485 544596 or email maggi5@mac.com
I am near Sandringham Norfolk so a beautiful day could be incorporated into viewing this handsome horse.