SOLD: MOBO METAL BOW ROCKING HORSE
MOBO METAL ROCKING HORSE 1950s £95 NOW RESERVED

Fully repainted to an exceptionally high standard and he has been expertly prepared and shot blasted by expert at a well known car factory!
This is a lovely item that has been very much loved by most children. He has been repainted to a high quality.
He is missing his foot rests, these were purposely left off when restored as he looks nice without them and because most children
come up tall it save it nearly tipping when they try and get on, they can get on and off this one very easily.
He has a few scratches on the yellow rocker bits but his body is excellent and he was shot blasted before restoration so no rust etc is on him.
He is a lovely toy of the past restored to last for lots of years to come.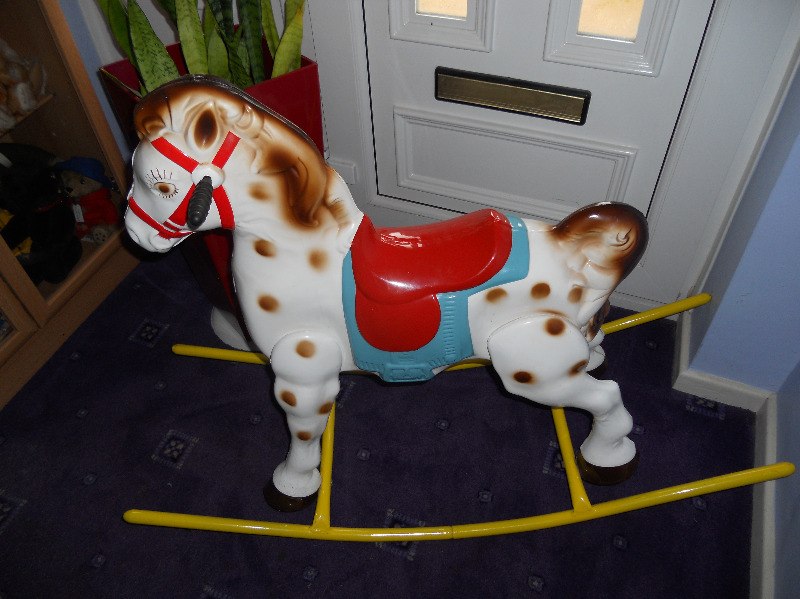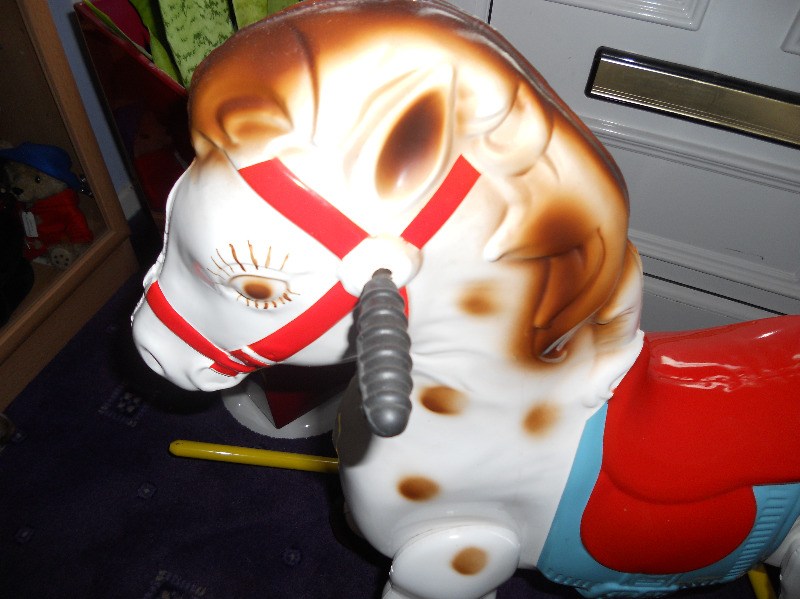 If you are interested please call 01485 544596 or email maggi5@mac.com
Viewing is in Norfolk near Sandringham