SOLD: FH AYRES ORIGINAL PAINT 'SKIP'
F H Ayres rocking horse Skip -

'Skip'

A delightful antique F H Ayres Rocking Horse.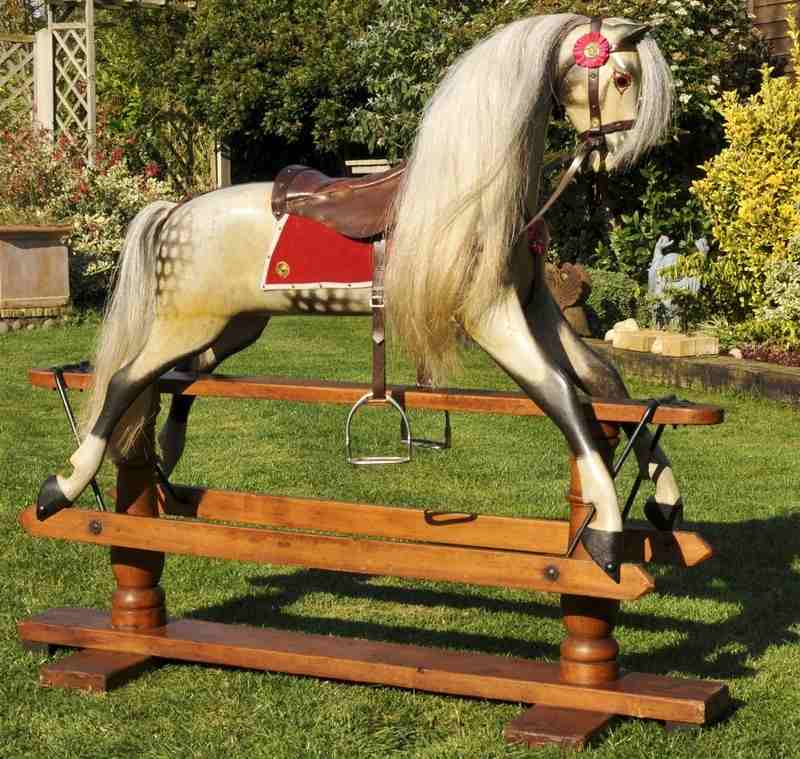 Having previously benefited a sympathetic restoration attributed to David Kiss, Skip's maximum height is 44".

He still retains his battle scars earned over his life span, which add to his character & charm.