SOLD: STEVENSON BOW ROCKING HORSE SOLID OAK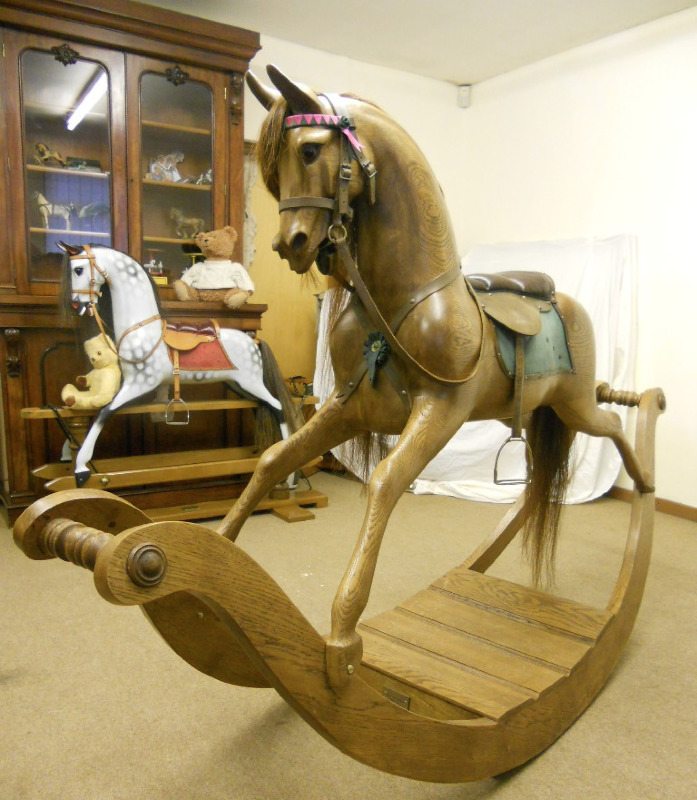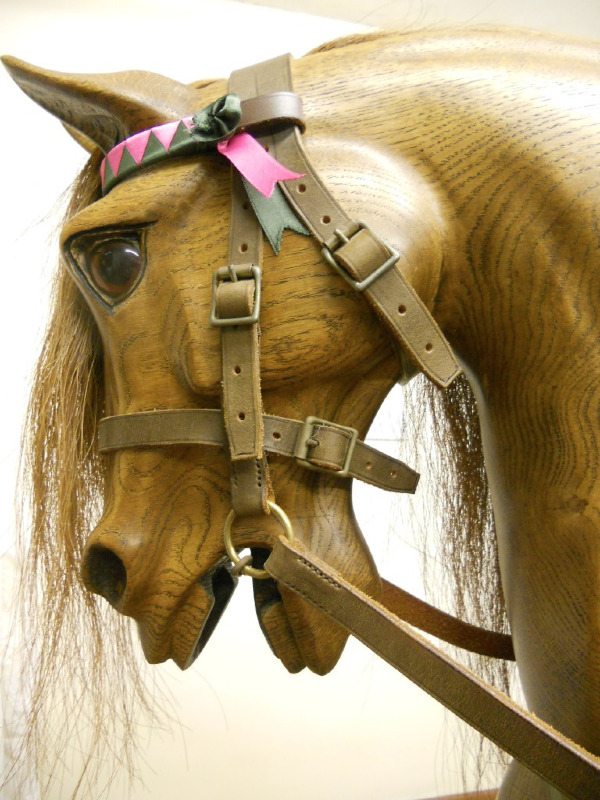 Oak Rocking Horse on bow rockers. SOLD AND NOW OFF TO PASTURES NEW

Manufactured by the Stevenson Brothers in 2001 this magnificent rocking horse certainly has presence as well as beauty.
His carving is just lovely. He has a very friendly face with big kind eyes, listening ears & the carvers attention to detail includes a tongue.
He comes with a secret compartment for your hidden treasures or perhaps a family tree to be contained in.
He also has the luxury addition of a beautiful ribbon brow band with rosettes either side that would along side his secret compartment have come at an additional added cost.
His saddle is traditional & his bridle is fully removable genuine leather.
Measurement of tapemeasure leaning against the outside of his bow from ground up to his highest point 54"
Measurement of tapemeasure taken from the groung in between his front legs & up to his highest point 52"
Height from the to the back of the cantle on his saddle approx 42"
His body length from chest to rump is approx 33.5"
His hoof to hoof span is approx 59.5"
As can be seen from the above measurements he is a big boy & if he were on a swing stand he would be nearer to 58" high. This helps to give an indication of his body mass.
He and his bow are solid with no indication of woodworm or rot.
To view this lovely horse please email maggi5@mac.com or call 01485 544596