SOLD: GJ LINES BOW ROCKER 'POPPY'
'Poppy'
A beautiful example of an antique G J Lines bow rocking horse fully restored.
Her restoration included preserving her original bow rocker, glass eyes & also her metal mouth piece.
She retains her original Caledonian badge to her chest & both stirrup irons.
She benefits replacement saddlery & a new grey mane & tail with an array of tones running through it.
Her carving is typical of G & J Lines with a beautiful dished face & flared nostrils.
£2,600
For further information please contact: info@horsesrock.co.uk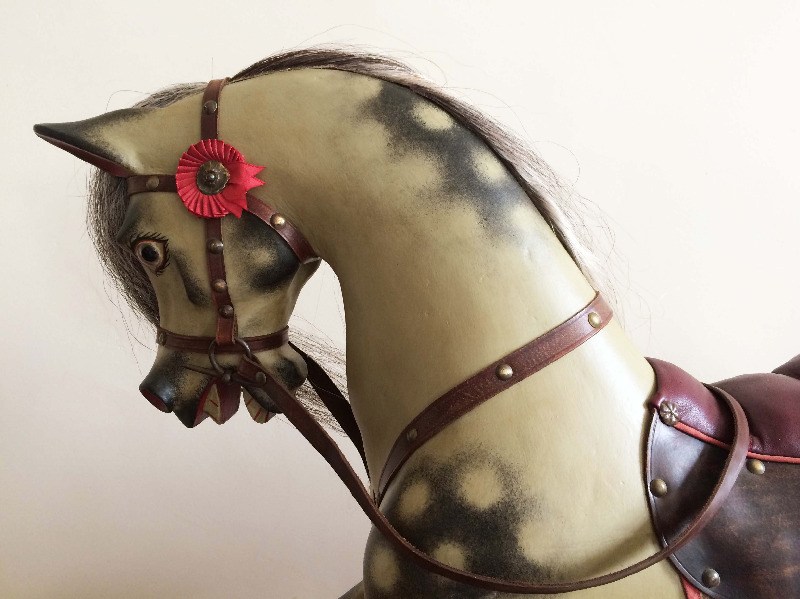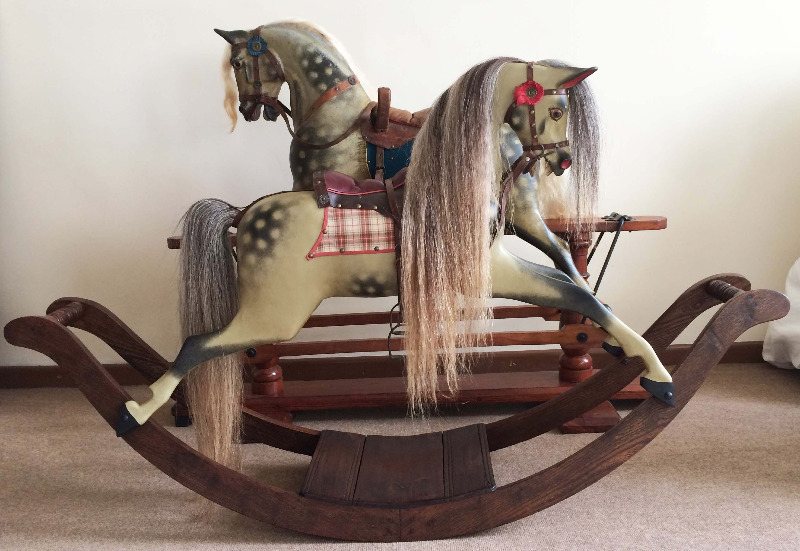 The other horse in the photo at the back is Brigadier he is also for sale check out his page, he is an original paint Ayres extra carved.