SOLD: PIP 35IN 1920s LINES BROS SPORTIBOY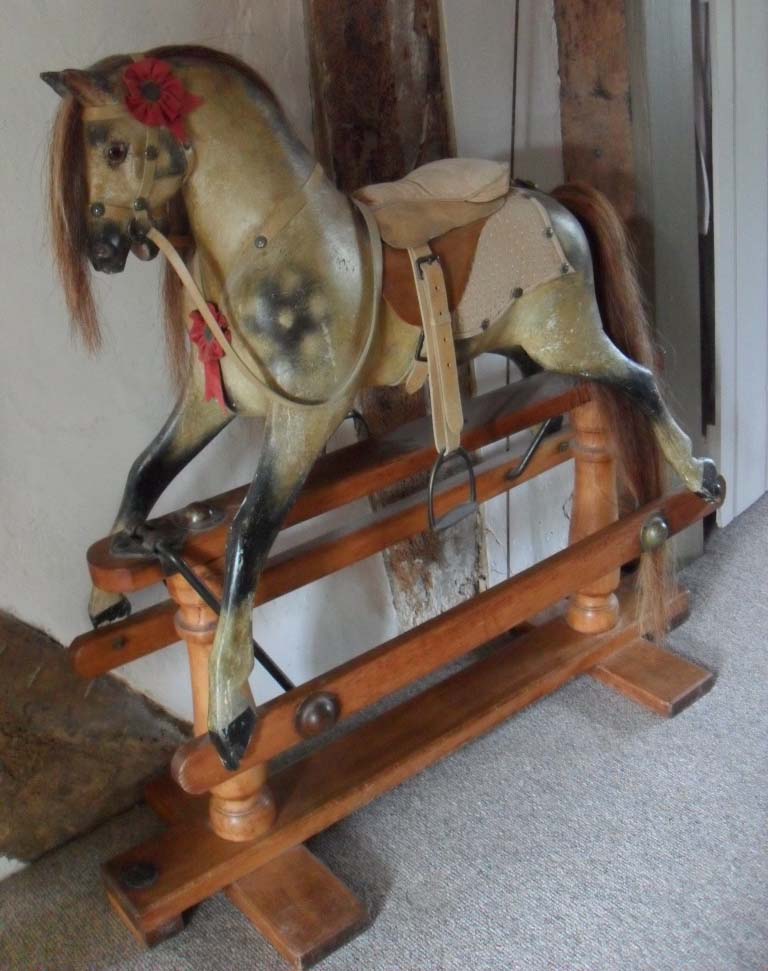 NOW SOLD
PIP 1920s LINES BROS LTD. SPORTIBOY
PRICED AT £900 AND 35IN HIGH

Pip is a sweet little rocking horse 35inches high by 36inches long. He retains 90% of his original paintwork (now protected with additional coats of varnish) and has his original bowler hats on hoof rails and above his posts, plus Triangtois label fitted to each end of the base. Pip has a new mane, tail and tack with removable saddle.
He is a sturdy little horse, rideable with care due to his age and original paintwork.
Contact details:- Mary Mahler via email or telephone.

Mahler@lowsley.co.uk

01243 868116

07983816155
Pip is currently homed in Bognor Regis West Sussex.