SOLD: EVE G&J LINES EX CARVED ROCKING HORSE 39in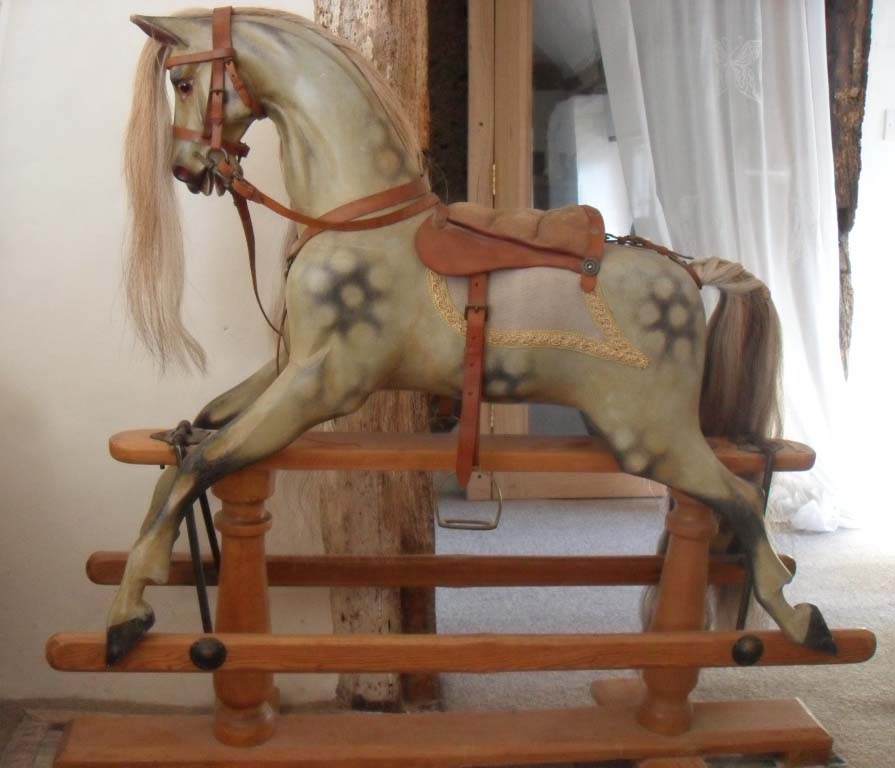 NOW SOLD
EVE G&J LINES EXTRA CARVED ROCKING HORSE
£2,500
Top of the range 1900s Rocking Horse 39 inches high by 44 inches long, still retaining her Harrods retail label and two thistle plaques (their survival is quite rare).
This pretty horse has had a total restoration, her paintwork matched to a small patch of surviving original paint under her saddle and has been varnished with traditional shellac.
Eve is in good rideable condition nevertheless she needs to be handled with care as she is an old lady.
Contact details:_
Mary Mahler

Mahler@lowsley.co.uk

01243 868116

07983816155
Eve is currently housed in
Bognor Regis West Sussex, please call Mary for further information.