SOLD: AYRES EARLY BOW 1919approx PIPPA IRELAND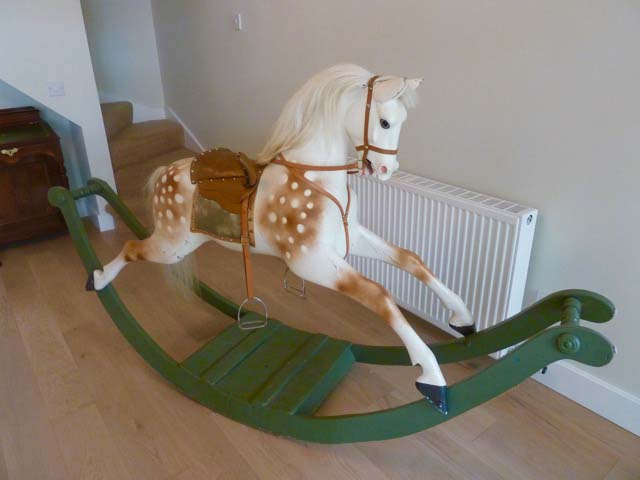 Pippa is a fine Ayres rocking horse and is early from approx 1919. (She belonged to an Irish family from that time). Her measurements are Height 45 inches Length 82 inches Width 19 inches
Pippa was restored in the north of Ireland in 1989 She could now do with a touch up, as you will note from the attached photographs she is chipped in several places and paint is cracked in other places. But she is perfectly fine to ride and display but she could also at a later date be further restored.
Pippa resides in Ireland but she can easily be shipped to the UK by an experienced courier.
Her price is £2200 ono.
If you are interested in purchasing Pippa please contact in the first instance:
email maggi5@mac.com
or 01485 544596