SOLD: OOAK HADDON PAINTED LARGE 51IN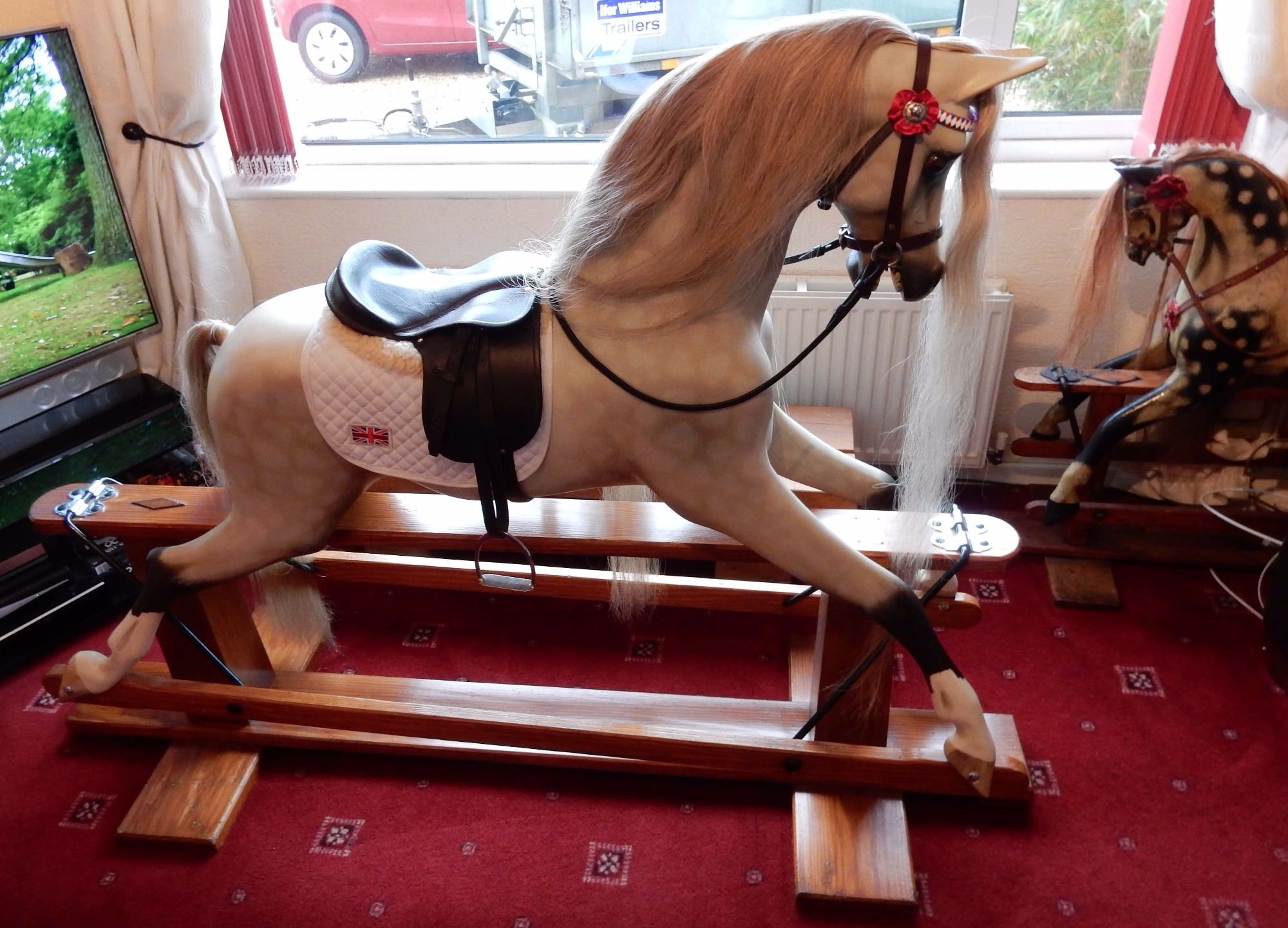 NOW SOLD
Here is a lovely large haddon 51in tall so it can take up to the age of an adult. It is fibreglass and originally a vintage haddon but it has been painted as a ONE OF A KIND horse OOAK. It was painted by a horse artist and is very lovely and has a high quality leather saddle tack. The dappling on this horse is unique and he has expressive eyes and veins painted on to his face etc to make him look more lifelike. The stand is original but it has new fittings where required so it very safe and has a lovely rock.
Please call if interested 01485 544596 or email maggi5@mac.com
Couriers advertise on the site who are used to dealing with rocking horses.