SOLD: LEGENDS OATMEAL DAPPLE 46IN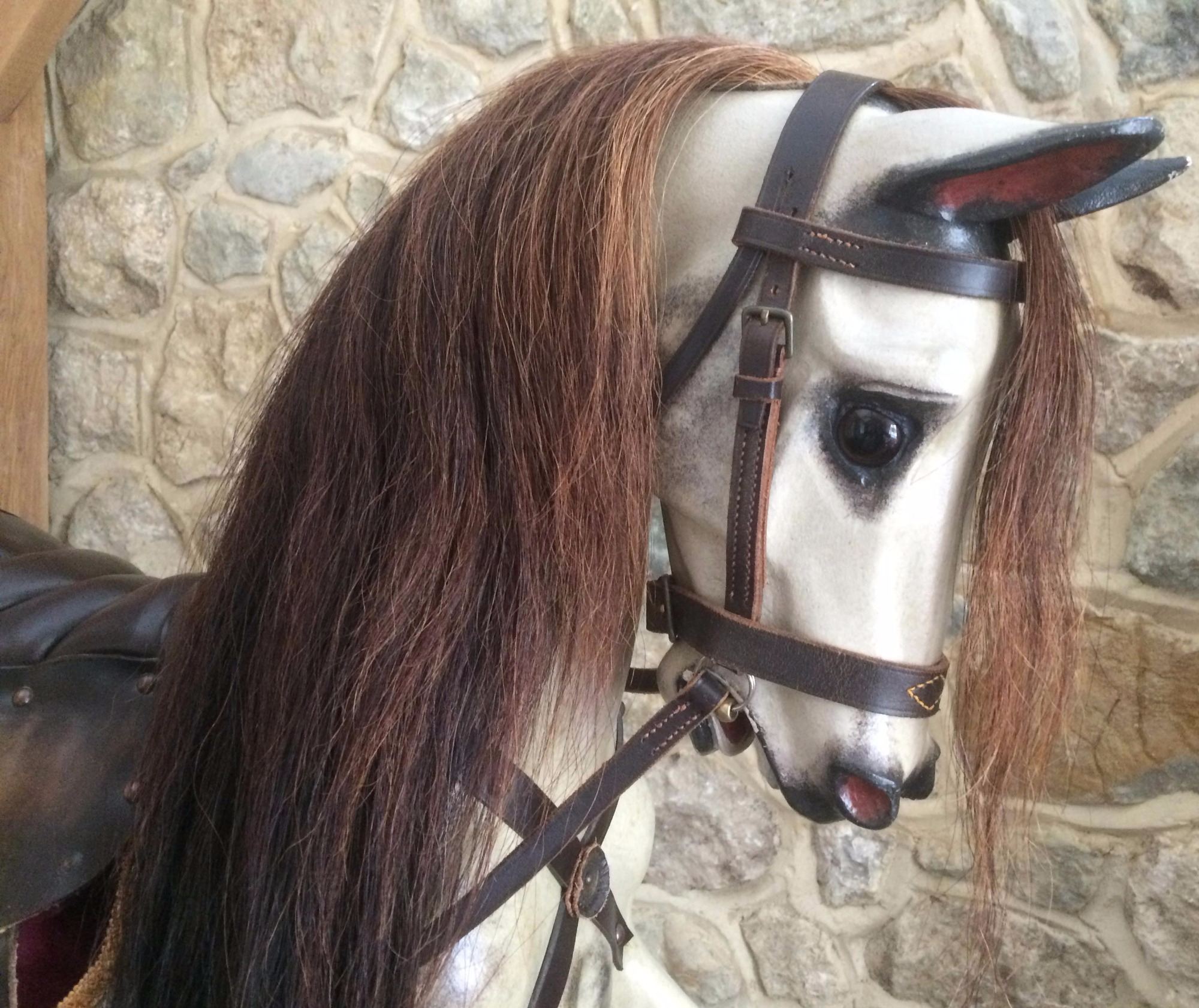 Now sold
This lovely horse by Legends is the oatmeal dapple with the fixed saddle. He has removable bridle.

He is in good condition from 2001 and has a lovely oak stand.
He is the large size and measures approx 46in tall and 55in long on a swing stand.
He has a few marks but considering his age he has been well looked after by a girl who preferred to keep him as an ornament in her bedroom. He has a distressed saddle flaps and burgundy saddle cloth.
He has a plaque in the middle with the year of 2001 and to Laura Elizabeth see photo. His legend plaque at the front has been polished off so its plain. If someone wanted to put another one on they are readily available from Legends as so can they change the middle plaque.
He is resident at the moment in Norfolk and can be viewed if necessary their are couriers on the site for quotes as well.
Please call 01485 544596 Maggi or email maggi5@mac.com for further information.
He is a stunning example of these fine carved rocking horses that look very realistic.