FOR SALE: FH AYRES CHARLIE 46IN MUCH ORIGINALITY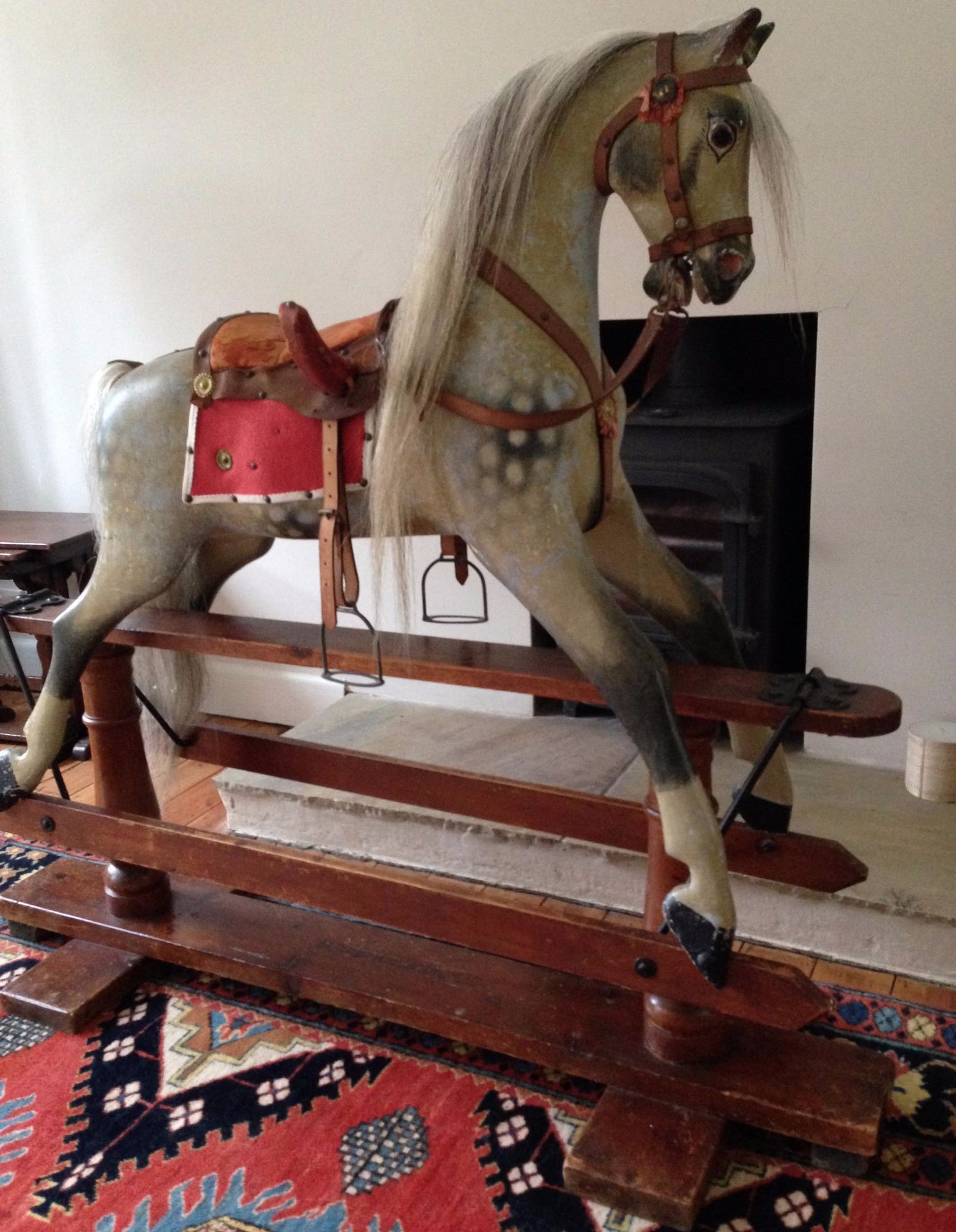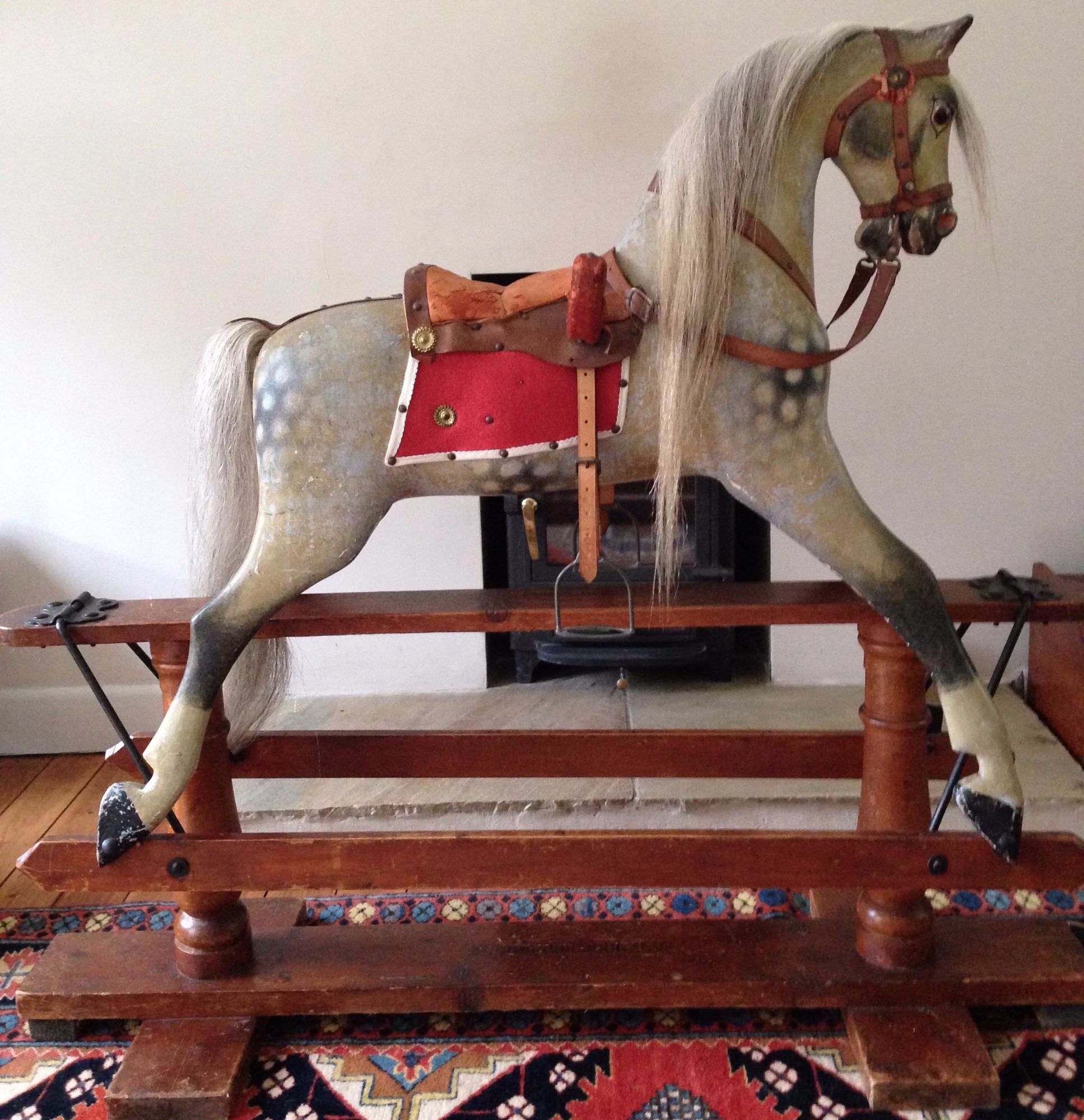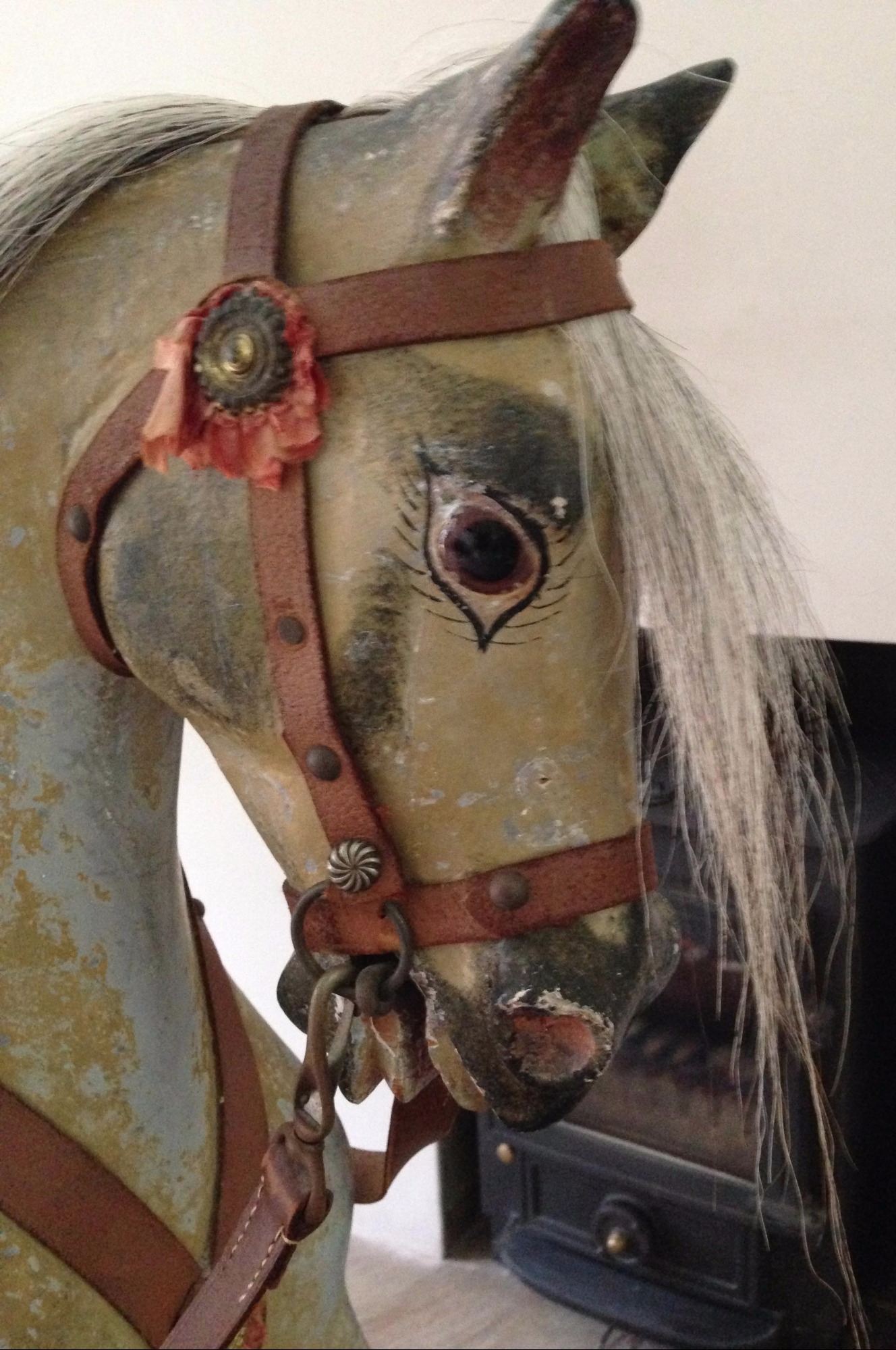 FH Ayres Charlie Charlie is a really stunning original Ayres horse. He has a natural aged look having not been overpainted and is in original condition apart from a replacement stirrups leathers and saddle cloth and replacement mane and tail. The old metal ayres rosettes are intact, swingstand totally original. The name Burgis & Colbourne Ltd appears on the stand which was a store in Leamington Spa in 1832. The original paintwork has a few cracks in the gesso and small patches of worn surface but apart from that he is in a fine condition for his age. A gentle looking horse who has been much loved and admired over the years. He has only occasionally been carefully ridden.
Size 46" tall and 50" swingstand length
Charlie is at home in Farnham,Surrey
For further information please enquire: Jenny Email jennyoconnor007@gmail.com
Mobile: 07513315494.

Price £1200