FOR SALE: COLLINSON 44IN CLAIRES ALL ORIGINAL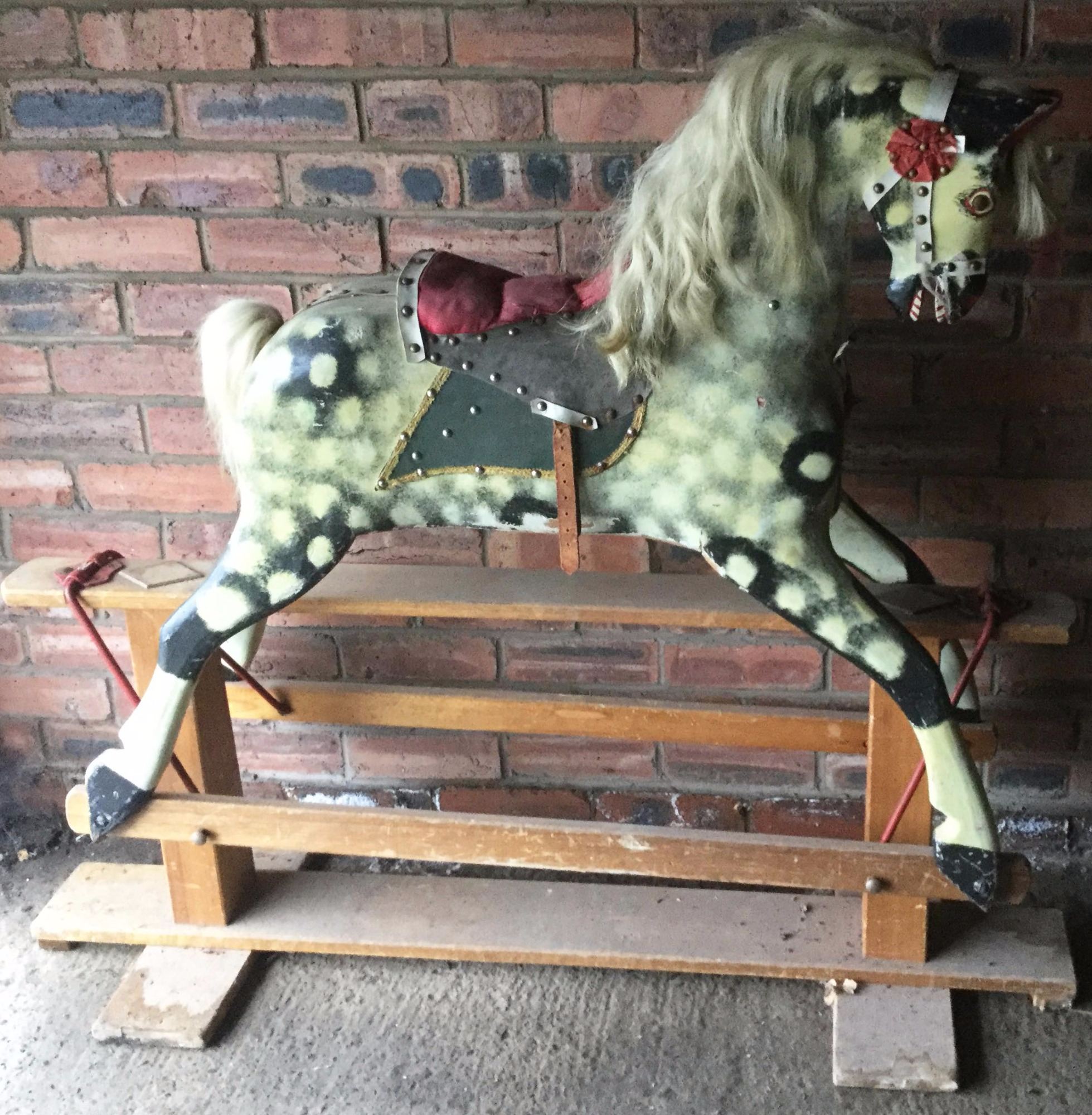 Measurements: 112 cm ears to ground 108 cm front to back (hoof) 137cm frame length 45cm frame width 45 cm horse width. This is a 44in one.
This Collinson rocking horse has been well loved over the last 40 yrs by several generations of the family. It is missing the rein & stirrups and has a few bumps & bruises but all the paintwork is original.
A fine example of a genuine Collinson Rocking Horse and priced at £600 ono just needs a good home. Stabled in Newcastle upon Tyne.
If interested in this lovely horse contact via email in the first instance. claireburkin@me.com