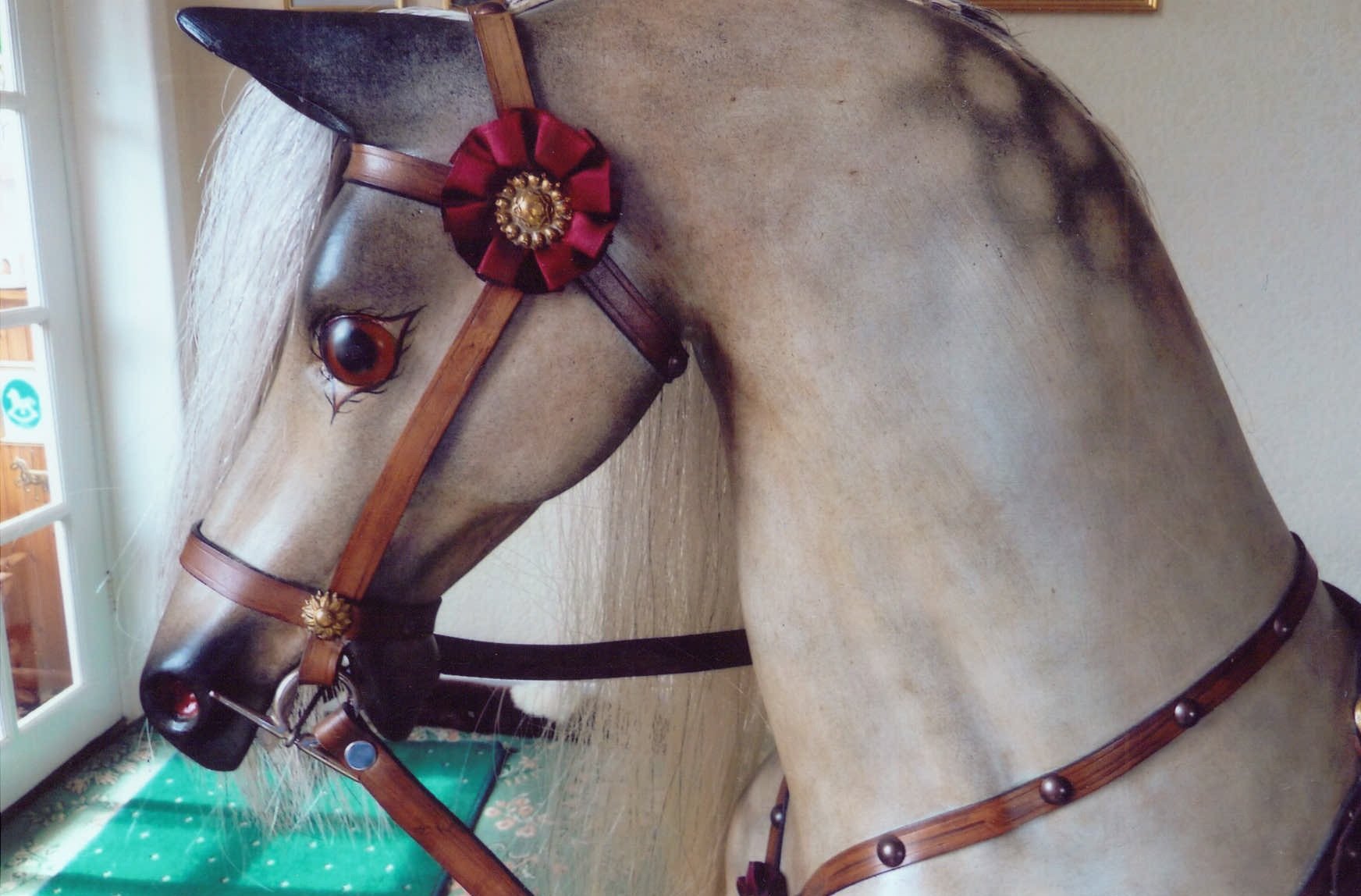 Please note the horses available for hire vary for availability and transportation costs and insurance but we do however have some horses for sale at a reasonable price which may suffice needs. Thank you.
Please note: photo images shown are examples only as stock does change, but they provide a good example of the kind of horses available for hire.
Rocking Horses for Hire: We can offer a selection of most kinds and sizes of rocking horse available to hire for either a film, tv commercial, tv drama, photographic-shoot or video or even a special event, wedding, christening or special party.
The horses are housed either in Norfolk or Suffolk mostly so do need to be transported at the hirers expense. We can also recommend reliable insured couriers if need be.
Prices are bespoke to requirements and we are happy to provide quotations and time schedules can be accommodated.
Email [email protected] and we can email you directly a pdf leaflet of current hire stock or if you have any specific requirements for a special event etc we will always try and fine the ideal hire horse as well as if anyone wishes to purchase.
The horses for hire are available in all different sizes and some are restored and some are just as they were back in the day, some are fine to ride whilst some just need to sit and be admired.